Monday, December 01, 2008
aiyOo..
Kaileng
is really getting too
lazy
to blog esp when she went for so many
events
&
activities
at one go.. Dunno it takes how
long
to blog out all da things she did from da past days. haha!
Before I start,
Happy Birthday
to my dear gal,
Pamela
..
Haha, you like
pink
right? see my fonts for your pic also pink lehz! :)
Neeway may all da
sweetest
things comes your way & may wadever you wished for comes to you! :)
*Loves*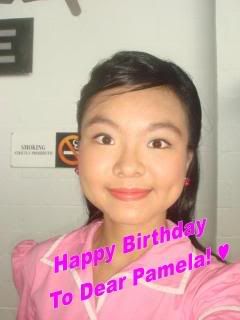 Okay..So I shall just blog according to sequence starting from yesterday?
DF Nite
as usual, haha, nobody knows i went
emo-ing
huh after the formal
"ink" band
now known as
velvet band
.. did i get it correct? not sure but something tat rhyme like tat.. cos after their set i dun see
Jon
performing.. heh..Well, nvm lah, just
relax
myself &
enjoy
as the performances went on lor. Heex. Budden..
Sly
was in da house, i dun tink he usually appears on a Sun la, but it was none the less nice to see him!
*Loves*
Haha, thinking
Jon
wont be there, i actually wanna go home liao, but yea, i saw Jon's Bro
clement
walked passed me so i called him & asked if he remembers me. Heh. From PSS time. I've to thank him for all da beautiful posters! :) Oh yea, i was so
high
when he told me
Jon
is changing, meaning he's around la! Heeha! Suddenly back to
high spirit
lah! hehheh!
Yeap,waited for him, passed him his
liangteh
before his set begin. So
Funny
la, in between the conversation between us.. haha! & btw, he's looking for
boonhai
(Keep asking me How's he doing?)
Kelvin
....
Contact Jon
la, your bro misses you!
No comments I think
Jon
is really
cute
..&
OLD
. haha. He kept saying tat He's old..haha! Age is following up for this guy..haha.. hor
cheerful guy
? wahaha btw also he say de.
*Burst into Laughter*
KK..Nuff of crap.. Let me post up our pics ya...Yes i know i've got
lotsa Patterns
Jon
. Neeway, i'm waiting for Pam's Pic. There's couple of funny shots. haha which i destroyed.
----
You're the Reason Why.... :)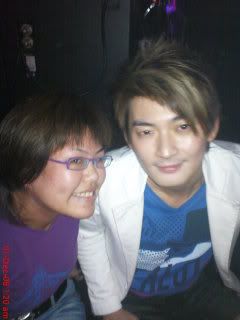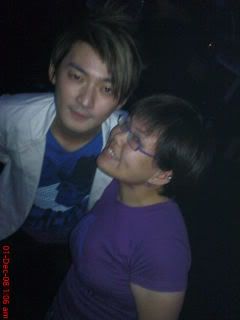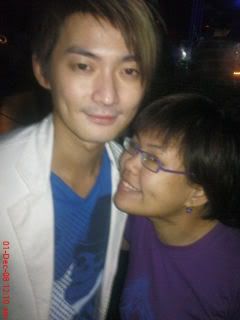 ---
I Love you! =DDD
Thank you for being so
lame
huh, Mr Jon, it always
makes my day
to see YOU! =DD
Some Pics with
Sly/Shinya/Bryan/Kaili & Charlie
=DD
----Artistic Shot?
--- kk.. A proper one... & I extremely love this pic loads =DD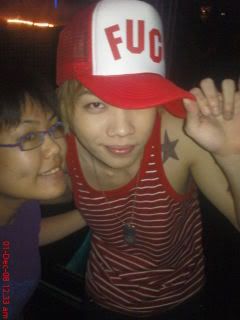 ----Rock'On Sly! =DD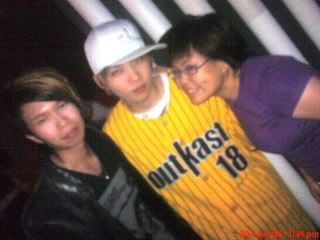 ---Oh yea, the double S! Finally...Shinya & Sly..I still tink they look alike.. Heh. :)
-- there his usual pattern when takin pics.. HA!
---Bryan :) Oh he stand in for another band wor. Cool. :)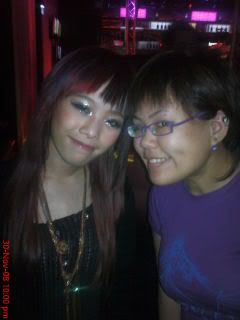 ----KaiLi. AiyoO.. She has got the rich vocals deep down :)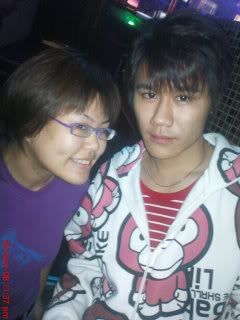 --Charlie. Last day at DF? May wherever you are, continue to bring great music! :)
Ehhh...no
simon
? Haha, forgotten to tap him when he walk pass several times. heh. Next time perhaps :)
Next up,
Jiaxi's Birthday Gathering
! It was woohoo fun fun fun! Thank you
Obiba & Jiaxi plus all tat made the gathering possible in a way or another
. Love the gathering loads! We had lotsa fun saboing jiaxi huh? of cos i picked up new cheer from rah & Stephanie. Heh! =DD
The gurls were as 'high' as me.. haha...
Well Hope everyone had as much fun as i did... =DD
Some Pics:
----Happy B'day Jiaxi! =DDD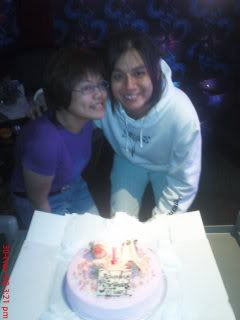 Tell you wad, i've like 20 over or more pics so, you can reach the rest at
http://www.facebook.com/inbox/?ref=mb#/album.php?aid=88239&id=748941489&ref=mf
Love ya people, thanks for
making my day
at the gathering. As for
Jiaxi
, May wadever things tat comes for you be the
best of the best
. Happy Advance B'day!
Sat, went for
ITE concert Band
's concert lor.
Musica Fantasia III
. Woah, time flies. So fast the 3rd already. Heh. It's time for alumni Band..haha! It'd then be call ROA(Return of Alumnis) haha! :) Good to see the band progressing.. Jiayou people!
Okay, i went back to
college
& it brings back way too much
memories
. Argh, i miss my
labs
, i miss my
lecturers
, i miss my
classmates
! =(
Some Pics:
--Atttendance reader.. Used to tap in & tap out with our EZ-link within sch hrs.. heh. I miss doing so.
--Uniforms..! Argh :(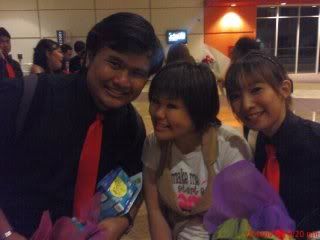 --- Love em'! =DD
--Crazy camwhore at Cemta Dance Studio! =DD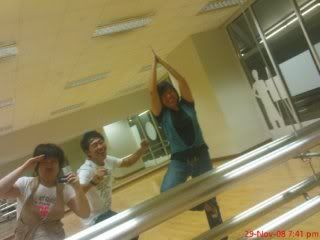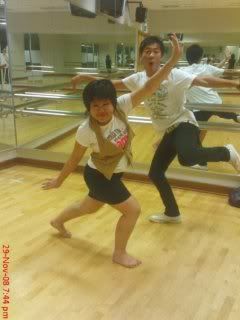 --LOL.
Same thing, i had way too many pics, you can reach out to da rest at
http://www.facebook.com/inbox/?ref=mb#/album.php?aid=88036&id=748941489
Think no more liao, i'm getting sick & tired of blogging after so many activities..Very tiring & long winded. Neeway, as usual Shall leave you with my zilian....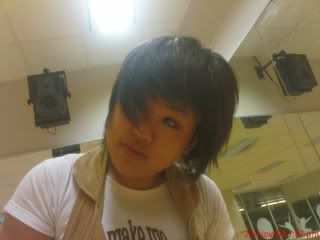 --HAHA. I love this.
Take care lovelies! <3
Kaileng wrote
12/01/2008 12:50:00 PM