Thursday, October 02, 2008
Heeha! :DDDD
Happy soul i'm..I just saw JonBro today at canteen :DDDD
Yesterday went for this free vocal training provided in preparation for audition to this singing comp called 'shot to fame' organised by CHC :D
Pick up a lot of new things which will aid us in singing better. Oh..mama careen from DreamFactory yes, it was her, hehex, conducted a mass lecture, following which we were split to groups :D
three key points,which when you hav these you shld be doing fine :D
*Pitch
*Pronounciation
*presentation
Neeway, things were scary when we were in our small grps..cos we were accessed our vocals. Thankfully, i did okay. But i guess nobody knows i'm shivering?!? Heh.
After tat took bus to Taka..to catch JonBro. Argh! Was too late, so missed his performances.. :( I guess i was really lucky to see him today at the canteen to make up for yesterday's.hehex. So now everywhere, you can see my tagline.. "missed yesterday, caught today..Jonbro is loved.." haha.. tats how the lines came about..Oh yea..Bro is not gonna rush his album, cos he's overlooking the album himself, & i was really amazed tat he wrote some lyrics to his songs..in mandarin! Not easy lehz. JL is indeed JL.. kk.. let's see some pics taken. Oh yes, since i missed Jon's performance, i managed to catch Taufik one, also not so bad la hor? heh!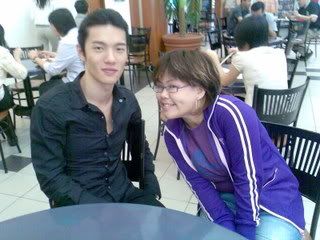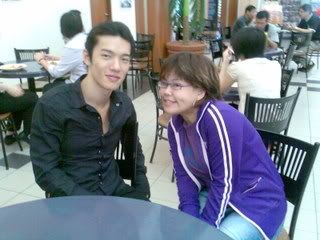 Lotsa Love to JL! <3<3<3!!!!!!!
Pics of Taufik @ Levi's 501...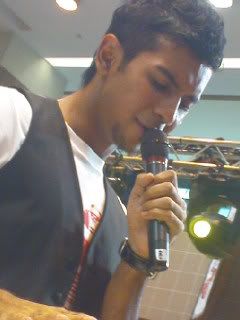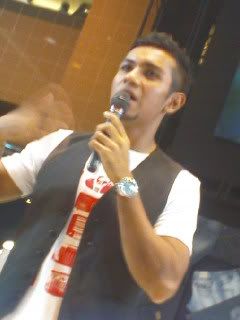 I only keep the better shots though...hehex!
Pics of friends & zilians! :DDDDD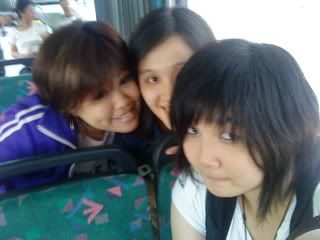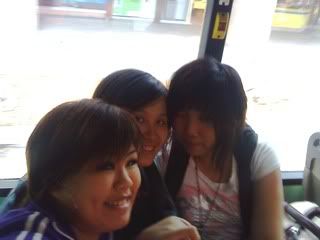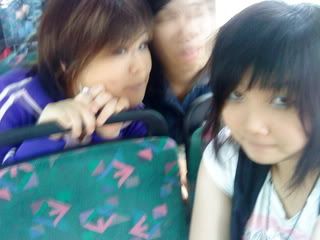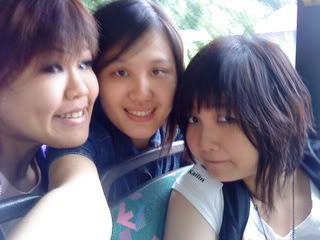 Btw... the camera dislike xueting. Heh. :P
--Serving the nation... Kendric. heh.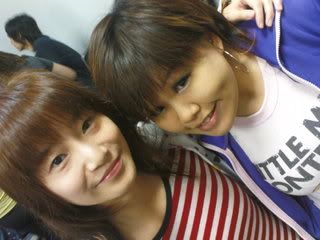 ---Sweet babe, Angela :D:D
Thanks for all da beautiful moments <3!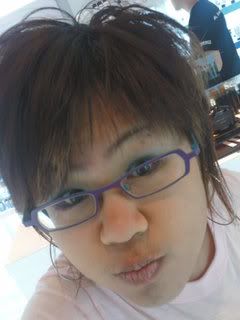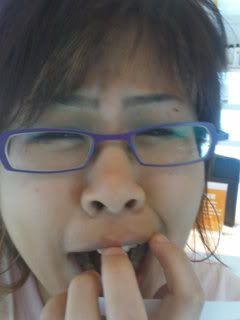 To end off... JL is loved <3!!!!!!
BYEEEEEEEEEEE... Miss dearie :(
Kaileng wrote
10/02/2008 03:45:00 PM


Monday, September 29, 2008
omg. i haven been blogging. heh.
Okay. So i had fun & feeling happy these days :DD
Oh yay...'m so looking forward to seeing Jonbro on Wed,3pm, @ taka atrium for Levi Unbutton Event :DD
1st Oct, Public holiday, let's get down to support, esp if ya a jonatic :DD
Oh yea. yesterday went St James Dragonfly with couple of lovelies to catch the 'ink' band? heh. Okay Bryan & kaili to be precise..heh. It was an enjoyable nite. Most importantly...Ladies nite, where gurls need not pay for entrance. woohoo. heh.
I must comment the band. Everyone was really great on their parts.Heh.
KK..let's look at the whole lot of pictures with the lovelies :DDDD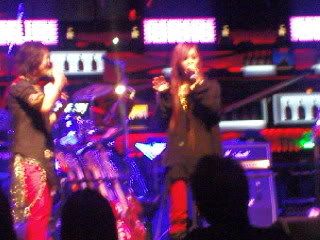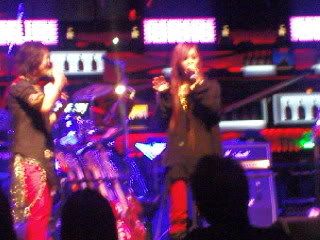 ----Part of 'INK' band, tats xiaolong & Kaili on vocals :DD
Our 'screamms' for da day went to them :
-----KaiLi & Bryan! I simply love ppl with nice personalities! :DD
----HAHA. Bryan still Looks like M__D__ in my opinion,or even ours, though he doesn't like it when ppl makes tat remark :P
---I prefer him on drums than basses. Heh. Way too shuai when he was on drums.. *Loves*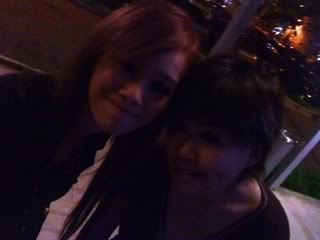 ---Aiyoo..Um-so-so, so dark!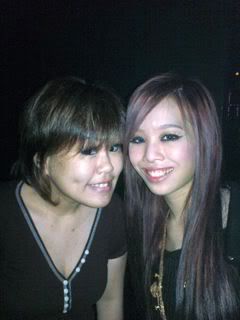 ------Small Built but big vocals. Power lah kaili! :D
---Rocka chick :D
How can miss out takin pics with SaiBoon?!?Simon leh? heh.
----Check out his smile. So cuteee :D
--Personally love this pic loads. He was doing this thumbs up sign while he was talking to us.. so i asked him to do tat for our shot lor. :DD
Random musicians: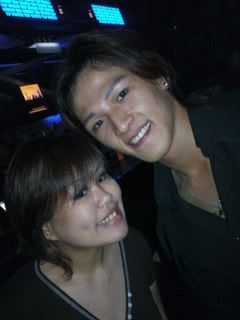 ---Yutaki as wad daevon they all told me. Wow. so he danced, he sings as well? Cool. Heh. at the point in time, i really thought he was Jon bro. Really look alike lehz. similar built, similar styles. heh.
---Shane on keyboards :DD
*Random note,We saw this handsome guitarist from the other performing band but missed an opportunity to hav our picture taken.Shall see if we can get this done the next time we visit Dragonfly :DD
Pics with darling friends:
----Xueting,weiling,Daevon,Kailin(90),kaileng(88)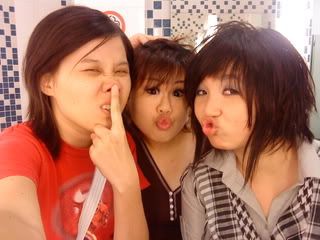 ----Piggies spotted @ vivo toilet. :P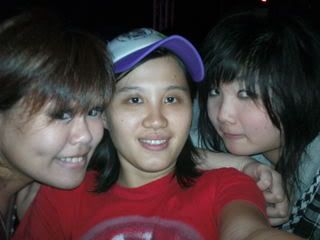 -----Big big faces. Heh.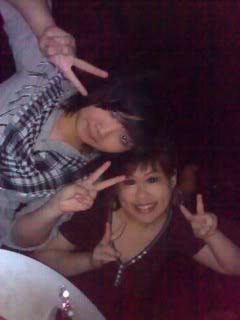 -----She loves this lightings if i'm not wrong :DD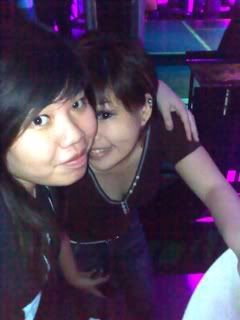 ----Half a eye gone.
---So retake lor. heh. :DD
Tats about all @ St James Dragonfly :DD
Oh yay. my zilian @ St James! =_="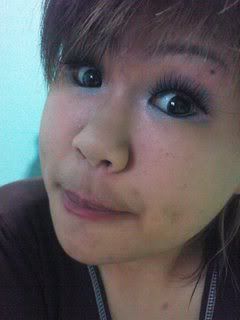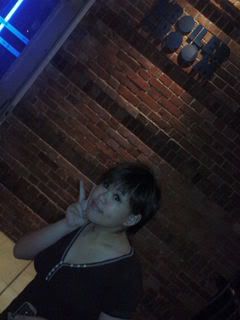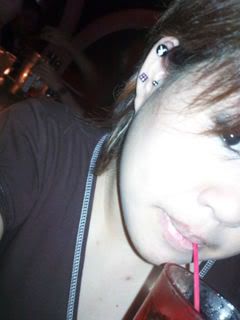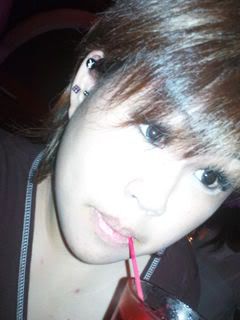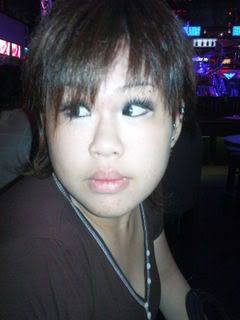 On the Friday nite, went to celebrate dear gurl vanessa's burfday & also Alvin's @ sizzlers' Suntec with familiar loved ones like Nic, Alvin & Yusri. Sianz. Forgotten to take pics with these darlings..:( Neeway, Van did some make up for me tat day & it was awesome, Pretty, gorgeous. Didn't know i can look tat way. LOL! Before tat we went walking around & she bought this pretty cool shoes ar? or wad do i call those? High sneakers? Nice nice nice. heh. Nice catching up with them, my loves. :DD
Oh yea, Hope they have had a great one. :DD
---Tats Van lor. :DD
& Her make up skills tat makes me so pretty! (sorry i am really a certified zi-lian kuang)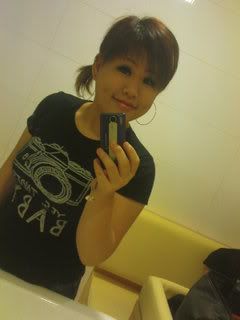 Thurs nite, celebrated my granddaughter, aiyoo i tink i better call her as 'sister' as well. heh. if not it makes me sound sooo old.heh.woah pro eh. 25 Aug was her burfday yet we passed her her prezzie exactly one mth later. 25 Sep. Heh. watched the movie 'painted skin' then walk around, chat around lor. Yeap.Painted skin is nicey! Love Donny loads! :DDDD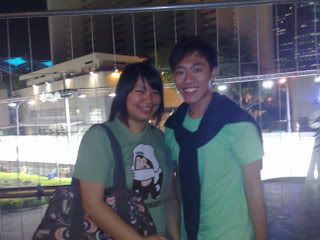 ----Birthday Gurl :DDD Serene! :DDDDD
---Bloody Kazaf! heh. dun ask me why. Guess from this picture why why & why. Heh.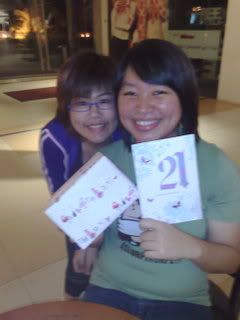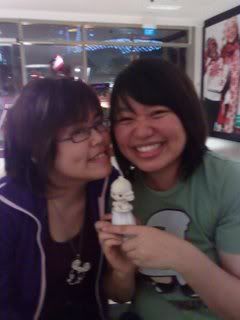 -----Happy 21st! Stay pretty & hav fun always yea..! :DDD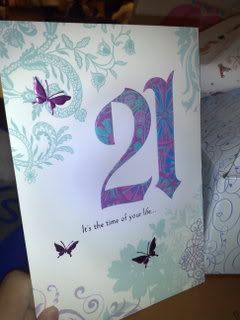 --Birthday Card..
--The random & ugly graffiti i draw tat destroyed the envelope?!? LOL.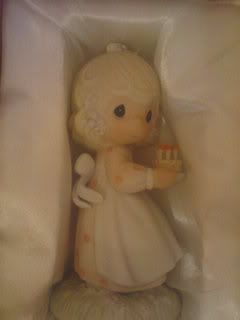 ---The gift from us :DD
Nah.. No more.. Oh yay, i found these random pics from my old phone & hav these pic sent to myself..heh. Wow. Memories.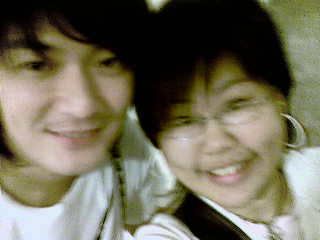 ---JONNNNnnnnnn! you were at e bar again & i missed it. :(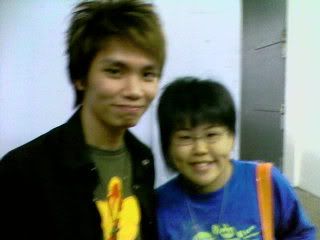 --Haha. Marku long long time ago?!?
---Sweetest! I miss you so so much! :DDDD
-----huh? didn't know i got such a pic snapped?!? Anyway,pic with top graduate leh! How cool! LOL!
LALALA. i better stop writing. BYEEee..
Dearie huan is missed, n'L is missed & all da loveliesss! :DDDDD
Kaileng wrote
9/29/2008 03:23:00 PM