Monday, October 06, 2008
Before anything...thank you lovelies! weiling & stephanie you gals make my day with your gifts!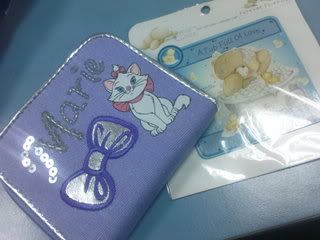 ---Oh my gosh. purple purse haha."Marie".... all da way from hongkong! :P
& peiyi says i look like this baby! & i thought so too! Cute! :DDDD
Argh! Superwoman is badly in need of sleep.
haha! I reached mdc at 7.30am, took 851 from bugis after meeting JaeBro..walked all the way in..
the bloody road is damn long lor. anyway. yeah.
i was a superwoman la. I'm missing my bed badly, haven gone home yet. cos of night life, i went to work straight.
let me show ya my powerful schedule yesterday night.
12pm-6am still counting...
1)Clarke Quay---Vocal Trainings for shot to fame auditions coming up..
2)St James Powerstation, Dragonfly---Catch 'Ink' band first set performance
3)Mediacorp---Catch Ivy & the rest...got news that dearie huan is around, so i found a reason to return to mdc..heh!
4)AMK---Acc Dearie back to his area with Pam.
5)Mediacorp---Back there to gather with the rest to St James for post celebration cum 2nd set.
6)St James Powerstation, Dragonfly--- 2nd set
7)Bugis---Met JaeBro for short chat...
8)Mediacorp---For Work! Heh!
So i guess i need my sleep! haha! kk.. lets hav all da pictures up instead...
oh yes! I finally got the feel of exercising in da rain! haha! Fun fun fun.... I'd be mindful to bring along umbrella next time! :DD
Pics @ Bugis with JaeBro..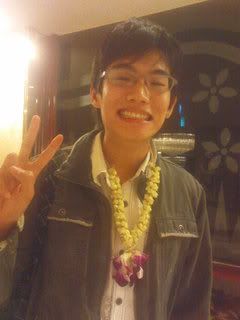 ---HAHA. he says he learns this(the way he smile) from clement tsang. LOL. Lemon boy ar lemon boy! =_=" haha. just look at the thing around his neck alrite. :DD tats the reason why we took this picture!
---& this is the kaileng's shot as he described. haha. Do i really take pictures in such angles? yea i realised i did. haha!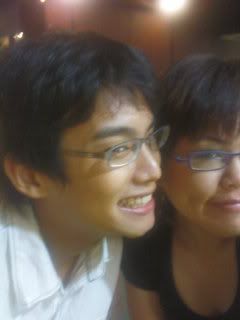 ----Another kaileng's shot, LOL! left me speechless. Too alike to kaileng's style liao la. I once thought nobody knows until one by one came to me asking why i take pictures in such angles. *Piangz*
-------there! this angle again!
Neeway, had a super nice chat with this bro lah. heh! oh to read more about him simply go to
www.alivenotdead.com/jaeleung
:DD
heh. can't believe i actually pick up some life skills lessons from him. heh.
Neeway, i'll think about BQ's issue alrite. heh. :DD
Pics of deariehuan & me!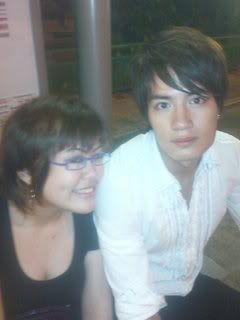 ----He's still loved! :DDDD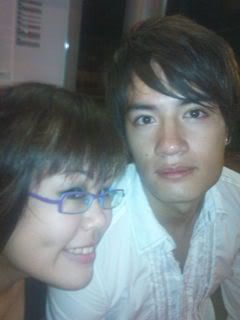 ----Argh! My zipai sucks lah!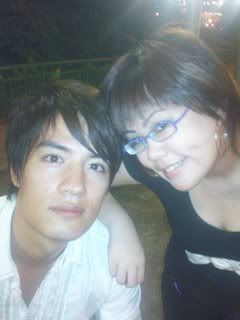 ---& i love this pic just like i love him! WOOHOO! <3<3<3! Dearie scare everyone off with his facebook status.. "ended his relationship...." a misunderstanding afterall..they'r still fine & loving i guess. heh :DD at least i feel better after hearing they'r on going fine :DD stay loving. hehex! Love & be loved.
Pics @ Dragonfly!:
Bryan<3<3! always looking good when he's on drums :DD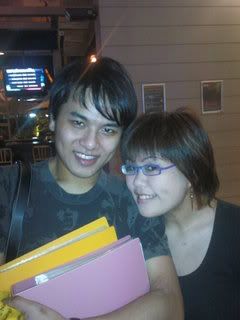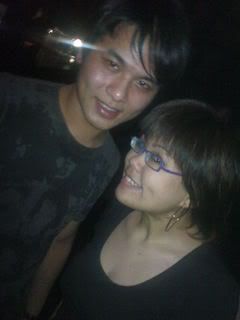 Simon~! Also forever looking good when he's on guitars!
KaiLi~! Small built, huge vocals!~
--She's sick, but she still sings like small diva. omgosh. power lah kaili! rich vocals rocks. :DD
Shane da birthday boy! :DD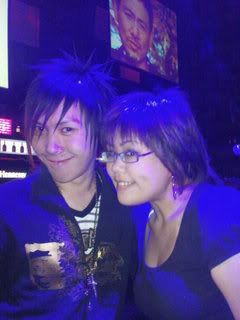 --Happy 20th! :DDD
Lovelies rocking dragonfly!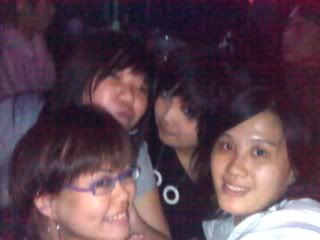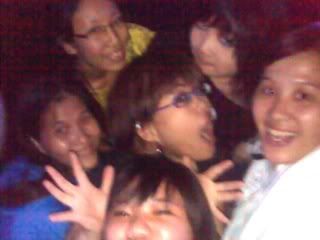 ------88 love you gals! :DDDD
Pics @ mdc!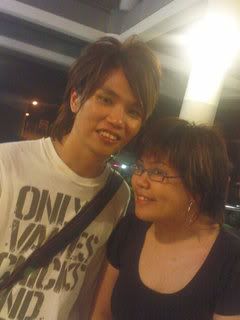 --marku..always my respected musician :DD
--Diva Fion! :DDD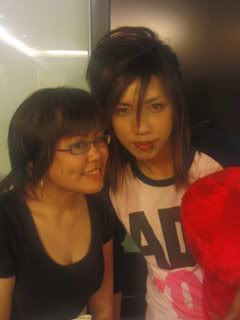 ---Kenn! Argh..why elmo didnt get into da picture? heh.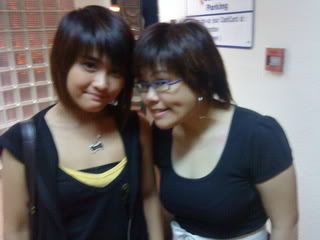 ---Ivy...90's fav.. she's really cute when she's blur! :)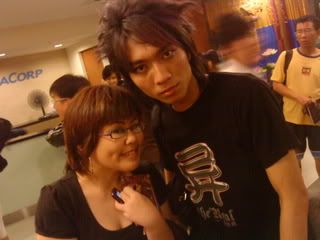 --Jun. Shuaiz! :D
-----Kunio! :D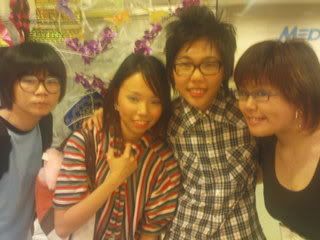 ---Superband 2008..Tuzi! 3 cuties eh.. erm.. why's clarissa like in her own world? she's cute lah! heh.
Yes..i went jogging days back & man, it suddenly started raining heavily..BUT! nth stops up from our normal exercising routine. haha! actually it was fun la, i nv tried tat in my entire life haha!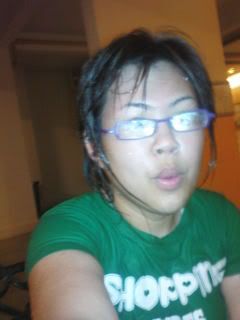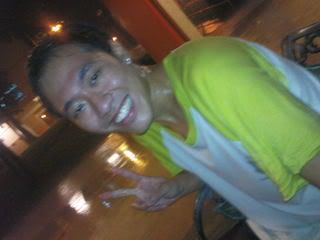 --The cannot make it picture.
btw.. i was so clever to exchange my gift for a meall! Argh! regret regret!
can i hav my prezzie back pls?!? haha.
Neeway tats about all lah. aha! cya around!
No wait. Kaileng's zilian! hahaha!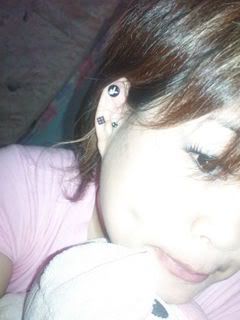 haha...!
Kaileng wrote
10/06/2008 10:38:00 AM