Wednesday, September 24, 2008
Woohoo!
Kaileng's happy happy happy!
Today during lunch break went to rg to look for 90 & xt, waited for YBB tgt :D
YBB is nicey. kaileng likes YBB's MMY.Heh.
Figure out wad the initials stands for yea? Only Steph & perhaps a few of us knows.Heh. Yes, you can call him MMY'B' soon. Heh. cos he's got a new show coming up..
Shall show his pics ltr la okay? Be patient..good stuff are worth the wait.
Shall show dearie Huan's first. Oh yea..saw him yesterday during 'Connected' movie premiere :D :D Thanks to XT whom informed me she saw him coming up the escalator :D :D Yay! He said i might see him in future movie premieres! Woohoo! More chances to see him around! :D :D :D
Well, i must say i'm really lucky these days remember tat time we got free movie premiere tics for 'painted skin'? I got one pair this time round too! So thankful to her. Heh. I was saying, some auntie will pass tics to us this time round & while i was walking around, one nice auntie came to me & asked if i'm going for movie, passed me a pair of tics :) Heex.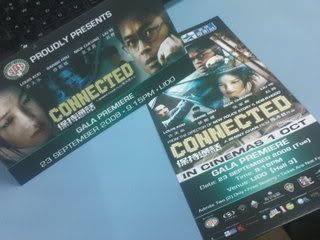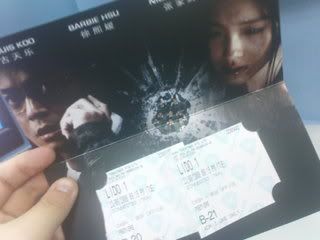 ---Movie passes. Thanks to the nice Auntie :D
Neeway pics with deariehuan! :D :D :D *Loves*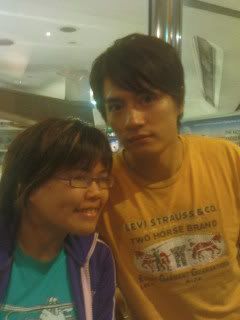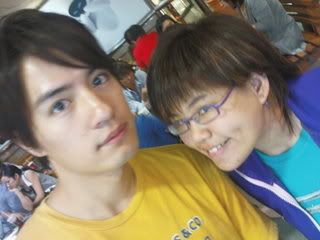 We were joking around as usual lah. LOL. He says he can predict i'd be there for the premiere!
Ohmy..i shld hav asked him for tics he said he used to hav extras! Argh!
Heh..before i post up screen shots from the movie, i'd better put YBB's pics first lah ok?Heex.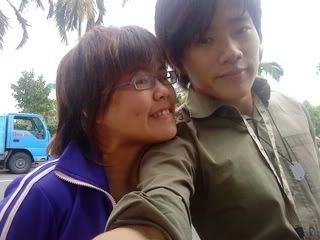 Extremely like the 2nd pic :D oh yea, to shuaishuai supporters, he might be involved in a new drama & playing an ahbeng. Do stay tune & support! heex!
Screenshots from the movie 'Connected'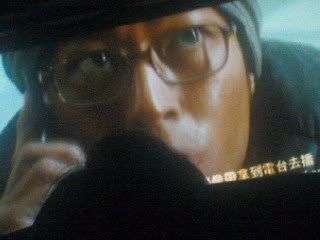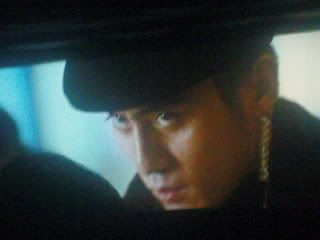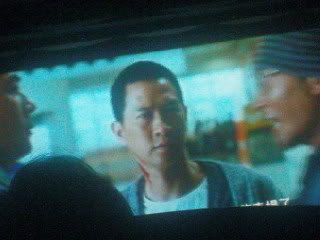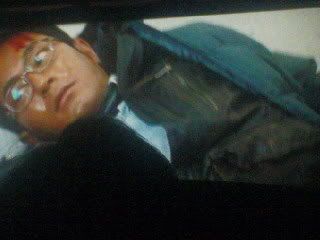 Before that Louis,Da-S & the movie director came to the stage & shared a lil about the movie in da theatre.. :D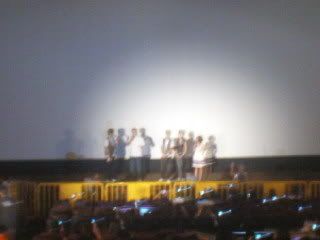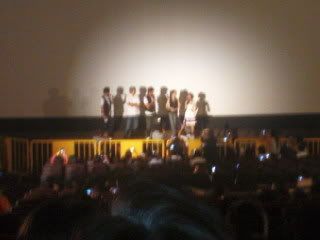 Yeap. Oh before i went to the premiere i actually saw Randall after so long nv see him..Still looking good!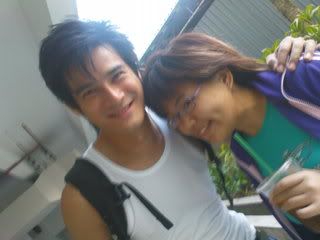 Shhh.. Kaileng has a thing for shuaiGes... Heh.
Shall end post with pics collected from Joey..Finally after sometime. :)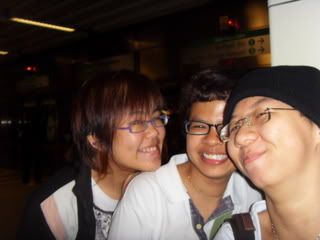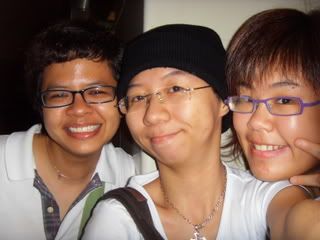 Tats about all, I'm learning how to blog in shorter length. Heh. So sorry if it's still too long! LOL. Lao-Char-Bor me is quite long winded by nature. Heex.
Takecares! DearieHuan=LoveManyMany! Do support YBB yea for he's always so true! :D
Kaileng wrote
9/24/2008 03:42:00 PM


Tuesday, September 23, 2008
Updates. :)
Yesterday went for SB semi finals. Da very critical round cos if they make it they'll be down for finals & if they dont their journey ends there.
Congrats to Sanyue!!! My desired superband. :D :D
Esp Fion.. Mark..!!! hehex. Keep going!
& to screamm, actually i tink you guys deserved to be in. heh. But well, perhaps better opportunities are waiting for you guys out of this competition. Heex.
Nuff of tat, pictures time. Took specially lotsa pics with Bryan & Mark leh aha.
Bryan Bryan..Heh.Keep your hair length this way yea? You look really dashing. LOL. *Melts* Wah lao. 88 fa hua chi again. :P
Oh yea. This Qoo drink i got from canteen cost me $2.30! so ex! It's like omgosh lah!
& yea. I saw binbin again while i was @ smoking area just opposite tv building! :D :D
Ever so Nicey! No wonder my gals around me loves him! & yea, my liking for this dude is increasing too! heh.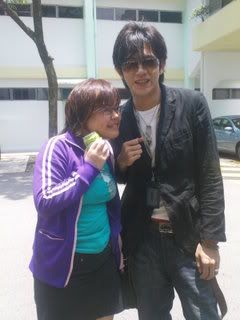 YBB is SUPER NICE. Heh. He's smiling even more these days! woohoo! :)
SB Pics..
Fion Diva!
Hear her sing.She'll shock you with her vocals. aha.
Mark!
Heh. The one i liked since 'music in da air' back then..
Da pro Keyboardist! :)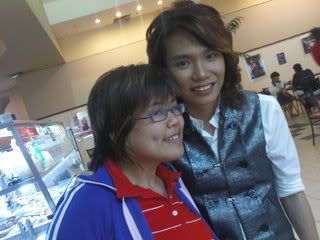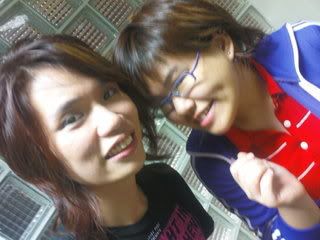 See Ghost Series!
----My Twin! :P
----Tats Wendy :)
Two Favs from SB:
---A pity this pic is blurred.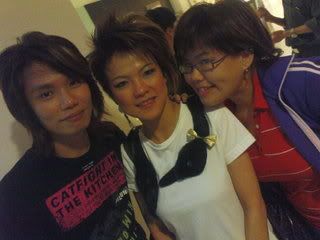 --Heh. a better one. :)
Scream for screamm! heex.
Bryan :D :D :
woah..so many pics eh, i thought tat time i post simon's already alot, so this is even more! LOL!
So dashing. Good Looks, Great talents,heh.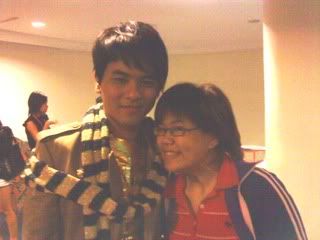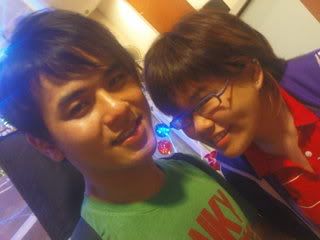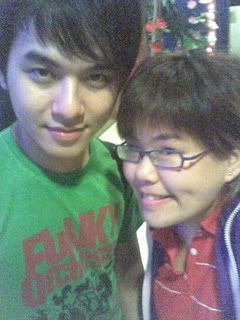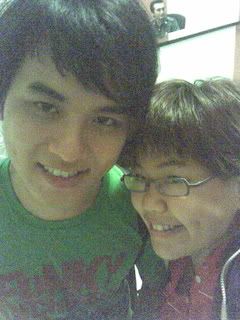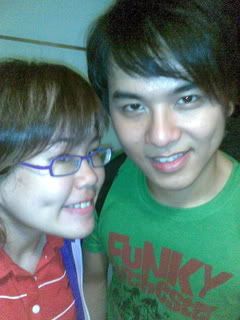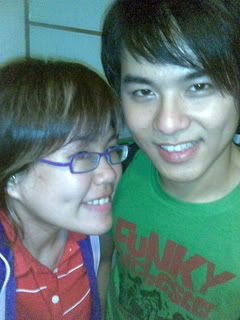 ----Grp pics are the best, we love them all. Oh yea, doncha tink Bryan looks like _______? I'll leave you to fill in da blanks. heex.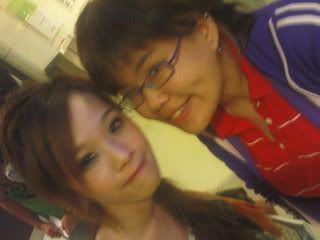 ----These two babes are so gorgeous! Tats Kaili & Elaine :)
The Rest of the SB peeps :
-----Jun :)
---Ivy :)
---CL :)
---Xiang :)
End off with pics of my lovelies:
-----90,Daevon,Stephanie,Chantrice,88 & Pamela. :D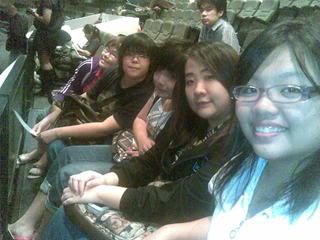 ----Same peeps plus Apple :D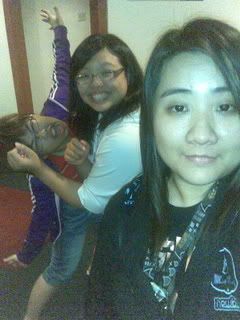 ----Extremely love this!
The very usual zilian goes on! WAkakaka.
Oh yea, lemonboy is once again jealous of dearie huan,AHA!
I love you both alrite. No want tink many. You guys hav nv once left my heart.
Nice day to all!
Kaileng wrote
9/23/2008 04:41:00 PM