Monday, December 15, 2008
omg.
I'm finally back. muahaha. Cos i was
emo-ing
for days,thinking about some
disturbing issues
, so I decided not to blog. Heex.
But now, I'm back! Haa..I had nice week start! Met so many
lovelies
, whom i've always
love to see no matter when or where
! Heex. Shall talk about it later. :)
Since everyone has been asking me wad happen between
somebody & myself
, I shall just say la.
For those tat know me, asked me wad had actually happened, & I'm so
glad
to share with them.
Actually nth much, I'm just way too
disappointed
. I said tat I
hate
you, but i really cant bring myself to do tat la. I know I'm still supporting you. I guess I
love you too much
tats why i find it really hard to hate you for the
huge change in attitude
. Hate is too strong a word la. :(
I guess i'm not the only one experiencing all this
SHIT
but i just wanna say...
_________, my piece of advice for you, It's not worth to forsake your loved ones for that amount of
Fame
. I'm sorry if i've wronged you btw!
Perhaps you shld learn to be more
humble
like
Elvin
,
Nat
or even
YuanShuai
...
Nuff of tat.
Spoil
my mood. Neeway, went
DF
again. Bloody hell! I told myself
repeatedly
not to head down too often leh. But i guess somebody has so much
charm
to make me go all da way there.Muaha!
Jon
you heard tat! =DDDDDD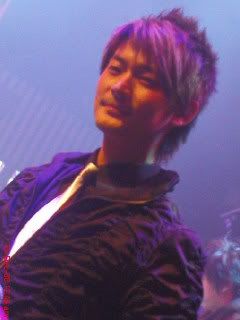 ----- There you are. =DDD
Thanks for looking into my camera once in a while.
*Loves*
Oh yea, gg down to DF also have it's
good points
la, I pick up some
nice songs
from their
repertoire
. muahaha!
Even started
K-ing
their songs at KTVs. haha! I've been singing
"我相信"
which is sang by
杨培安
(yes! another 88's lao-nan-ren) & did by
Celeste
during her set at DF.
为你而活
, By
神木与瞳
, & also by
Jon
& Izzit
Skpe
or
Celeste
. =DDD
Blues
,By
萧敬腾
, also by Shibuya. OOps.
Shinya
. Heh.
Haa..btw, all the songs on my media player in da office are songs i picked up from DF.
kk.. some pics of dearest Jon & myself!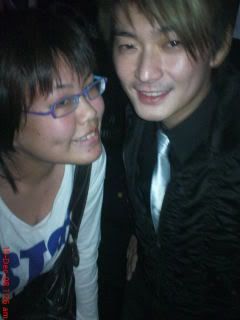 -----I really seldom get this
huge smile
. heh.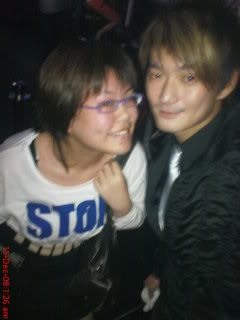 ----Blurred. But Heck, there's JOnNnnnNn!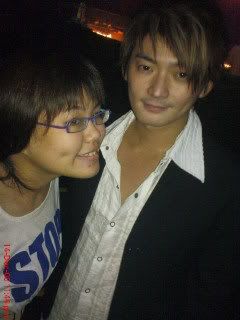 Heh. He was
cute
la, asked him for song titles he passed me the whole run down & I have to check from the paper myself. muaha! Oh yea, thanks for coming over to my side out of a sudden during one of the songs.
Scare me
, but it's
all worth
. muahaha!
Keep doing your thing on stage cos you belong there!
Jiayou
!
Couple of Pics with some performers:
---I call her
Queen Of Dragonfly
. Hear her, you'll be stunned.
Celeste
, you're really good! =D
----
KaiLi
whom I'm still admiring her vocals, it's unique =D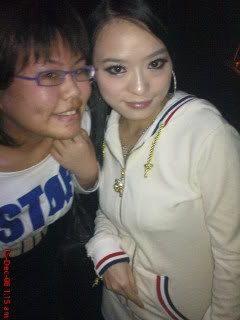 ---Phoebe! =)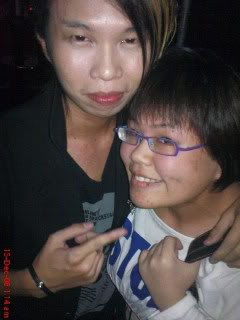 ----Shibuya! =DD
-----& Tommy! =D
Neeway, after so many pics @ DF, the nicest I've taken is actually with
Kelvin
? Guitarist from Puzzle Band? heh. Nobody knows his, but i kinda tink he's good on stage! =DD
----HA! Nice leh this pic. muahaha!
Pamela was kind enuff to offer to take a snap of us with her camera cos my hp chose to give up on me tat very moment i want to take pic with him. muahaha.
End of my entry on DF with well respected guitarist
Six
:DDD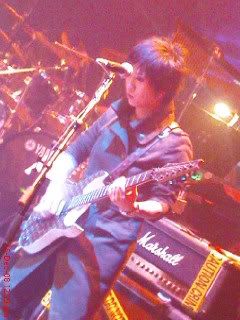 ---- I love it whenever he's on guitars =D
Days back I saw
Sweetest
&
LP
! So happy can. Two
darlings
leh. Okay, IF i say IF only i am only allow one male & 1 female artiste these two will most probably comes into the picture! *Loves*
Dearest LP: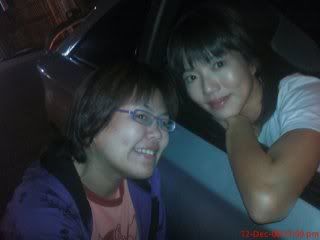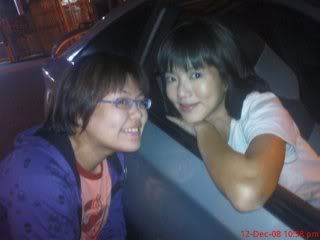 Oh dear, so shock to note tat she's
not feeling Well
leh. God pls watch over LP. =DD
& hope she's feeling so so much better! =DD
Argh! Looks like i-weekly which LP is featured needs to wait for sometime le. Sianded.
But i've gotten over the fact tat good stuff are worth the wait! =DDD
Darling, I'm sending some luv to you thru my blog! *Loves*
Dearest Sweetest: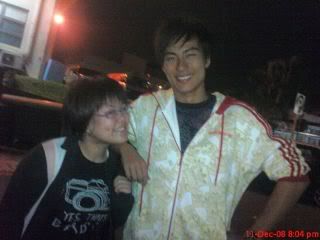 Haa...
Dearest sweetest
sounds a lil weird.. but heck, i love it this way... =DD
As usual, this is the one tat would
automatically acknowledge from far
with a wave =DD
He was exactly like a
boyboy
, heh, i guess only Joyce knows why. His actions says it all. Heex.
Cuteeee
! Neeway, we were discussing about him being unusual. Haa. Go figure out why?
Neeway, Love to this boyboy! =DDD
Happen to see
Elvin
while waiting for LP &
Jesseca
when i knock off from work too!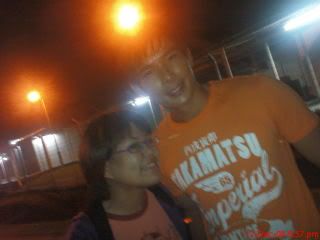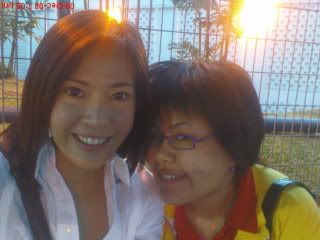 Tats all lor. Oh yea, all starring for the same drama...
"未来不是梦"
How cool! I think the
cast
& the
script
is pretty good!
Actually when i'm waiting for either
LP
or
Sweetest
, I'm so so afraid to run into
DearieHuan
lor. Luckily I didnt. Cos i tink it'd be very "尴尬"... I really didnt expect things to be like tat la. From so much wanting to see you until, having to play hide & seek.. Haiz... I dunno if i shld continue calling you Dearie though. Haiz...
On Sat, randomly went to meet
Pam
walk walk round Bugis. Bought 2 tops & a jacket. Heh. Oh yea. Things i got normally cheap la, infact if it cross 10 bucks i'd have to consider & consider. Muahaha.
Some fun &
arcade
!We turned to
职业杀手
!
Finally so long huh, as usual la, my style of blogging. Heeee!
Final note, Everyone shld just relax, dun get over
sensitive
to small issues.
Tat applies to myself! =DDD
TakeCare all Lovelies! Most importantly, to enjoy wadever you are doing! =DDDDD
Kaileng wrote
12/15/2008 12:07:00 PM