Monday, October 20, 2008
*Updates*
weekend has been pretty fun as usual.
Received no updates about dear Grace, hope she's coping well.
Dear God, pls watch over our dear girl & her family as well...
Neeway, i really feel very happy to be part of my friends' life, & esp when i hold places in their hearts :DD
I feel great when i'm being remembered :DD
Just on a friday afternoon, i was really happy when i received a call from dearest marcus! :DD
ILuvYOU! heh! It's been sometime since i met up with my cute & sweet lil boy! So nice to see him again & yea, with nobody else with us, cos he was so sweet tat he told me tat day was reserved for me only! we could meet the rest some other days! heh! :DD
Was at dragonfly yesterday again. I think Sunday nites are really reserved for DF haha! INK band! :DD Didn't stay for 2nd set though, strange cos it's da first time i went back tat early on a sunday. haha!
Piceys!
--Yutaki & friends @ work :D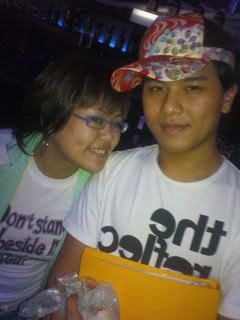 ----Heh! Bryan is still as cute, the way he speaks! :)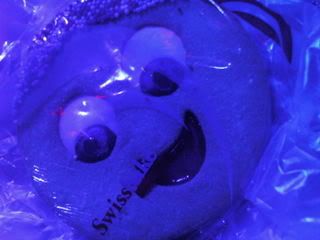 ----Bought this cookie for Bryan! cute hor? Just like him lor. haha! oh yea, Kazaf got one too! heh!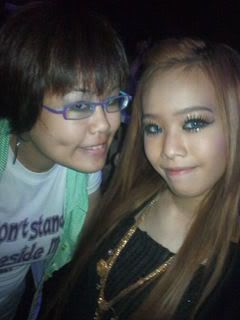 ----I'm convinced this babe is really good! hey! I love her falsetto on xiang shui you du!! heh! :) Kaili..jiayou!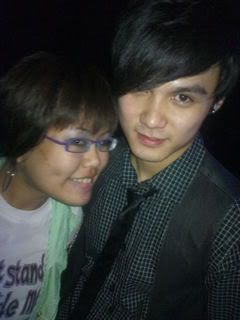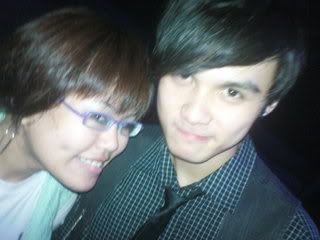 ----Omg. When Simon smiles, my heart melts. Of cos when he's on guitars too!Heh! :)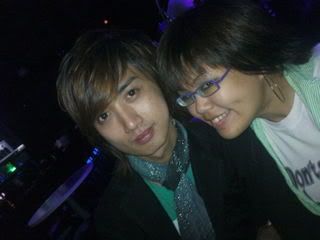 ----Terrence came for a day of part time at DF cos xiaolong is sick? Heh. He got me addicted to jacky's li kai yi hou! omg nice lor! :DD Hope you like our press conference huh! hehex! Terrence did you just said you gonna borrow kaili from bryan for the duet song? heh!
--Cutie pie shane. Oops. It tat a correct nickname for him? & i cant help but comment on his dragonball hairstyle everytime i saw him! heh!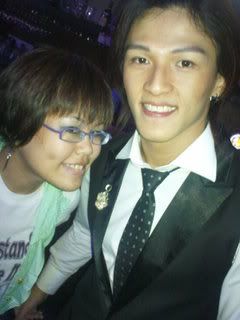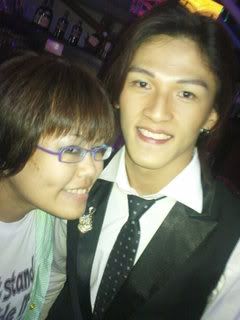 --Yutaki sang my fav song for da day! gan xin ti dai ni! omg nice! :DD & being random, he looks good on his earlier set of performance when he wore rather casual, hip hop.. :D
*no xiang's pics. :(
I still think he's shuai! :DD
-----Grp Shot! :DD I really love you my lovelies! :DD
On sat, went down to Central to support Hidama band, featuring of cos our dear Bryan & Kaili, tgt with their band mates :DD It's in collaboration to some japanese culture exhibition?They're competing in this Japanese Idol, band category. They didnt make it to the final round, but to me/us, they're da best! :DD Go! Hidama!
*Bryan is damn shuai tat day!* heh!
----Kaili on vocals! :D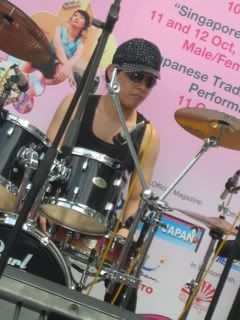 ----Bryan on drums! heh! I like it when he's on drums! :DD
*credits to Xueting for da beautiful pictures*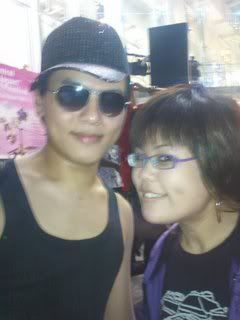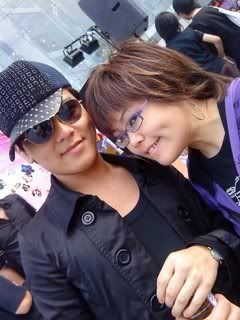 --Um soso!
---Know he didnt like it, but i still thinks he looks like M___D__ la.. wadever, he's nicey! :DD *Loves*
-----Kaili! :D
---The best combi! Looks good tgt, dont they?
:DD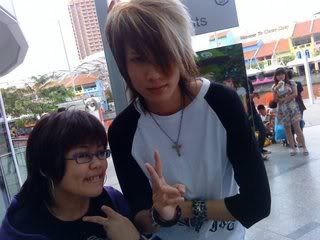 ---Kunio went down to support his friends.. Neeway! Dude! ya too tall la, cant imagine if i didnt comment he's way too tall, i would hav seem even shorter!ha! yes..i know i'm short! haa!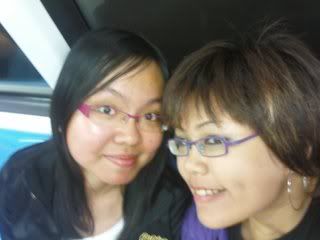 --With Pam!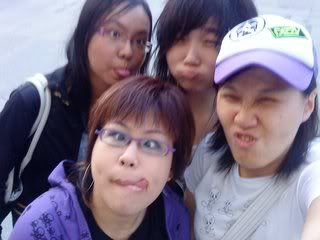 ---Grp Shot! :DD Love ya gals! i love gui lians! =)
Finally, pics with dearest Marcus! Love ya my lil boy. Ever so sweet though you dun often see me around, i'm always on your mind! :DD Hey, he's got a unique way of blogging. He uses pictures instead of words! cool huh! he picked this up from jesseca btw. heh! :DD
Enjoyed our k session! cya round soon yes my dearest? Lotsa love!
Random random, i wrote on his blog tat i gonna place 'lost' notice cos he had been missing for some time! Strange enuff received call not soon after & yes we met up! :DD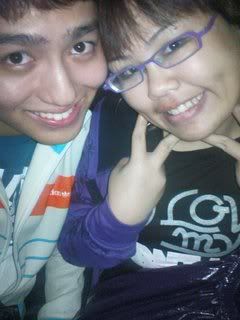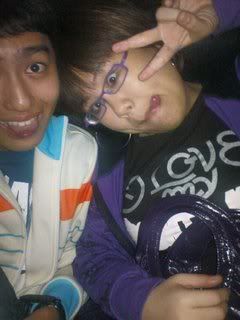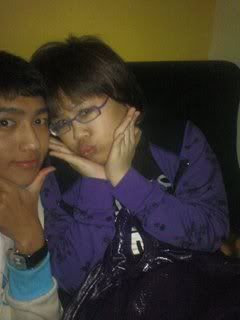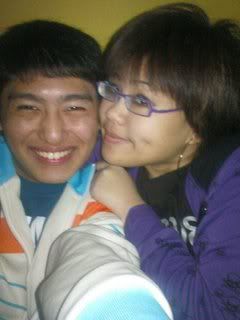 --Heex! I love his innocent smile! :DD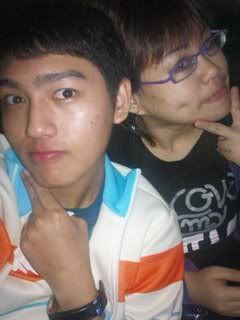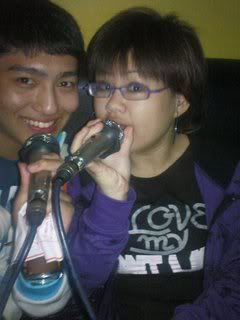 ---KTV addicts! :DD
Yesyes, i love ya loads! Always running around JB, so do take care & cya around soon!
Guess tats about all lor. cya all around. Love & be loved! :D I really feel esp xin fu with nicest people around me. You guys know who you are!
hang on! Kaileng's zilian as usual! =_="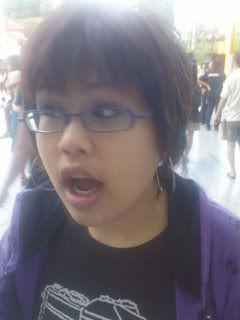 -----Xueting! I love this shot! thx..so natural! haha!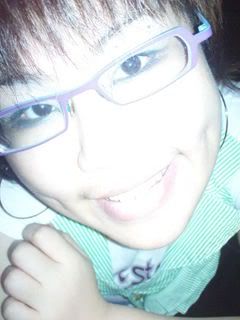 --yes, i know this pic is scaring you. But tats my purpose! haha!
Kaileng wrote
10/20/2008 12:39:00 PM