Monday, October 13, 2008
thousands years nv update liao...ehh..not exactly lah..heh!
Okay quick one...
Oh yes, some friends feedback to me...this blog is giving problems tat after reading half way thru my entries, it'd be gone?! Okay, i'll get it changed soon. In a day or two or even later when i'm jia-jua-ing during working hrs..Infact, i'm now! heh!
kk..came to work straight from weiling's place after visiting Dragonfly again...Woah.. I so wanna sleep lor. *roll eyes*
& yeap we were at Dragonfly to support 'ink' band on a whole alrite, not screamm like wad somebody always used to label us. I dun like it when we'r labelled tat way. Pls lor, we'r there to support the band as a whole, yes of cos we hav our favs, BUT! just dun label us as screamm supporters la, sound so political. you guys are ink band..ink band! :DDD
kk..Neeway, before went to dragonfly, i was at mdc theatre catching President Star Charity'08 & of cos catching JonBro! :DDD The nite was filled with fantastic music & performers. The thomson jazz band really made me feel like playing back in a band! Argh! All of them did really well for all their segments! Well done guys! :DD
& even before that, i was at ashot2fame auditions :DD Things went on fine, except it was really scary to sing in front of so many ppl. Heh! Did 'di yi tian' by yanzi. The comments i got were positive & i really got high when i heard the first statement! :D
"You do have lotsa potential.Take note tat such songs you are singing, the notes are tighted too closely tgt, so you tend to cut them short. Songs like this requires more interaction,movement so tat it will be more fun, so do not be afraid to use the stage..the whole area"
Yeap. Well, chances of getting in are slim, but yea, at least those positive remarks are more than enuff for me.Jiayou & good luck to all!
Picey time! From clarkeQuay to Mediacorp to Dragonfly!
Clarke Quay: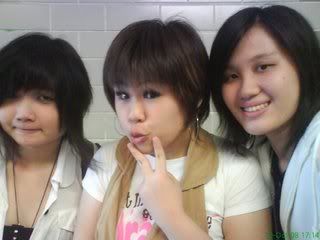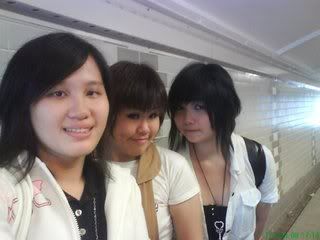 Mediacorp: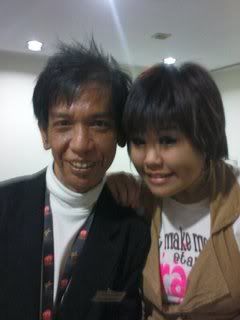 -----Jeffrey says i didn't take a pic with him, so, here's our pic. Heh! Wonder which celebrity he is huh? haha. Our hero la, mdc GRO, someone nice to talk to.. :D
& Of cos my handsome & talented regional star! Jon Bro!!!
This dearest did the best out of the whole show. Heh, I'm so biased. :DD
I'm so glad we, jonatics are the loudest from the crowd yesterday! :DD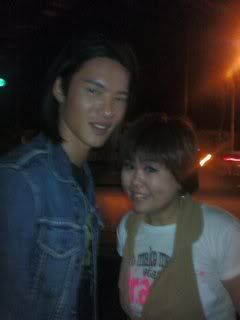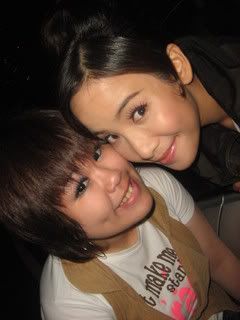 -----Fiona Babe. Heh. She seemed to like my fake eye lashes. I prefer hers though :DD Hey! I think she's nice leh.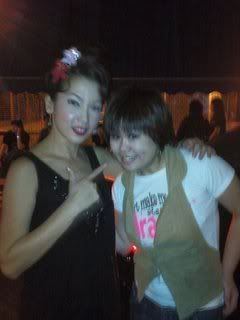 --Kym...Woah. her song is really engaging. :DD
---Daren, hehex, still so boy boy.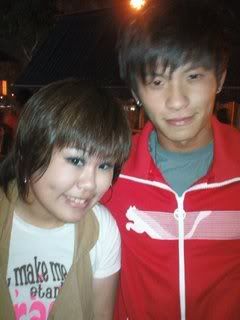 ---Neeway, i like his segment, the 3 dudes were entertaining!
---Hady! :D He says he thought i'm working inside? meaning mdc la.. Answered yea, but nv see him around, he answered he's busy busy! heh. :DD Being random, i love his manager more than.. OOPS!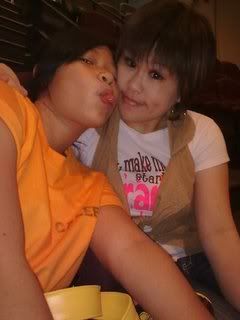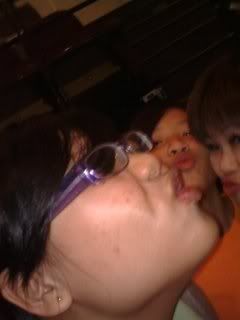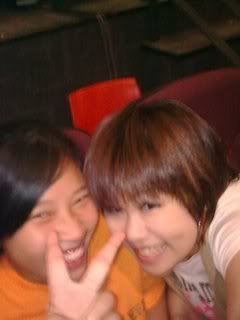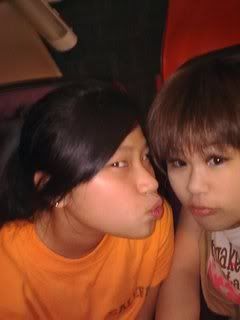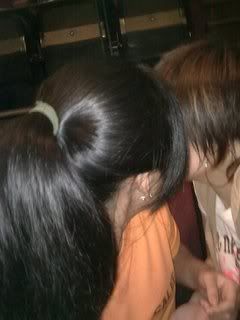 ----- Heh. I love Obiba! :DDDDDDDD
Dragonfly:
--Bryan!!! :DDDDD
----Dewei!!!!! No reaction! Cos he doesnt quite react to his chinese name. heh!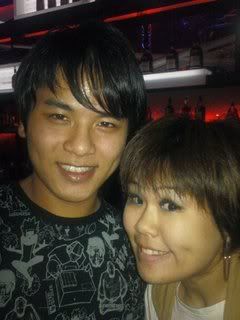 ----He's cute la, saw him wearing this shirt couple of times so randomly commented, ehh..this shirt again.. he says yea..he likes that shirt...so wads so special about this shirt? "My mommy buy for me want!".. I like the way he answers it. So cute... can tell he's a mommy's boy. heh. I adore mommy's boy. Oh yea, Weiling & kailin must be damn sian cos i keep on ranting the new name "mommy's boy!"..haha!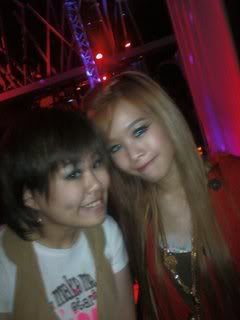 ----KaiLi Babe! Oh yea, sha gua hao ting hao ting!
:DD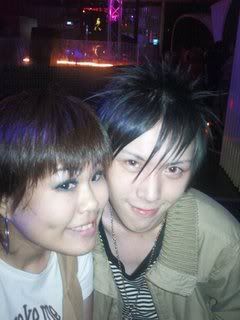 ---Cute shane. heh. forever in his qi-long-zhu hairstyle :D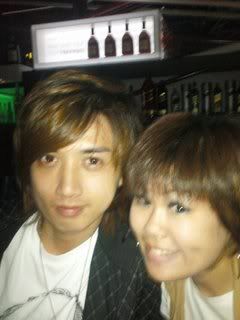 -----Terrence :DD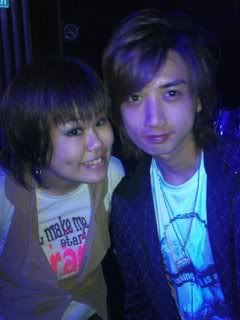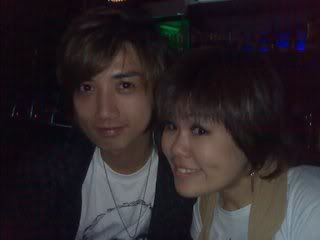 ---Heh.. He's nicer than.... ok.. full stop.. no want say many...
-----Does this look blur? Yes it does. :(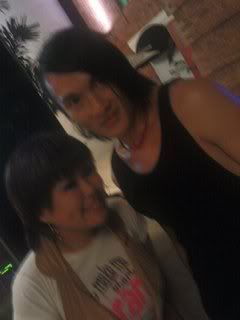 ---I tink this is worse. Heh. Still,Thank you gals for helping me to call put to him. LOL! He cant hear us even when we shouted like no body's business! Heh!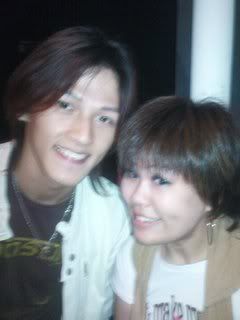 -----Yutaki!
-----I still tinks the way he performed is way too much alike to JL. heh.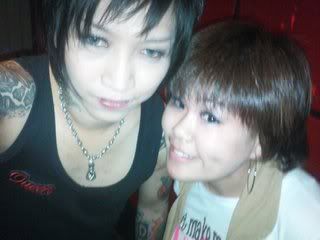 --Six. yes his name lor. haha.Unique huh. No mine is even more unique. Eighty-Eight leh! haha! So scary no friends is around when this pic is taken. He looked fierce budden he's actually nice. & this is his zipai. :DD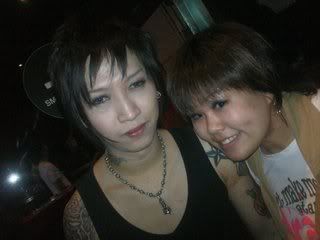 ----I hav a thing for musicians lah! :DD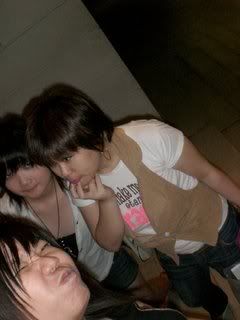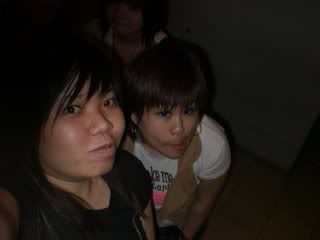 Alright..No more! Hav a nice day! I miss dearie. haha! & a couple of lovelies! :DDDDDD
Kaileng wrote
10/13/2008 09:49:00 AM