Tuesday, September 23, 2008
Updates. :)
Yesterday went for SB semi finals. Da very critical round cos if they make it they'll be down for finals & if they dont their journey ends there.
Congrats to Sanyue!!! My desired superband. :D :D
Esp Fion.. Mark..!!! hehex. Keep going!
& to screamm, actually i tink you guys deserved to be in. heh. But well, perhaps better opportunities are waiting for you guys out of this competition. Heex.
Nuff of tat, pictures time. Took specially lotsa pics with Bryan & Mark leh aha.
Bryan Bryan..Heh.Keep your hair length this way yea? You look really dashing. LOL. *Melts* Wah lao. 88 fa hua chi again. :P
Oh yea. This Qoo drink i got from canteen cost me $2.30! so ex! It's like omgosh lah!
& yea. I saw binbin again while i was @ smoking area just opposite tv building! :D :D
Ever so Nicey! No wonder my gals around me loves him! & yea, my liking for this dude is increasing too! heh.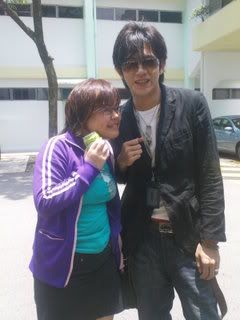 YBB is SUPER NICE. Heh. He's smiling even more these days! woohoo! :)
SB Pics..
Fion Diva!
Hear her sing.She'll shock you with her vocals. aha.
Mark!
Heh. The one i liked since 'music in da air' back then..
Da pro Keyboardist! :)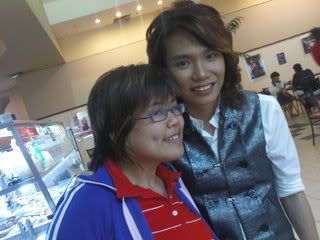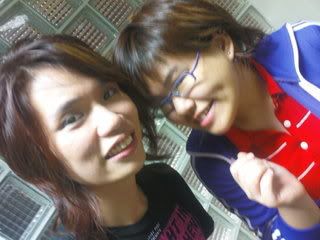 See Ghost Series!
----My Twin! :P
----Tats Wendy :)
Two Favs from SB:
---A pity this pic is blurred.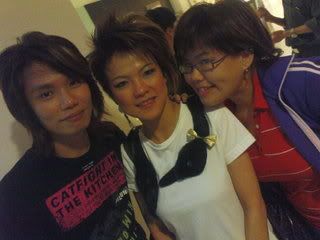 --Heh. a better one. :)
Scream for screamm! heex.
Bryan :D :D :
woah..so many pics eh, i thought tat time i post simon's already alot, so this is even more! LOL!
So dashing. Good Looks, Great talents,heh.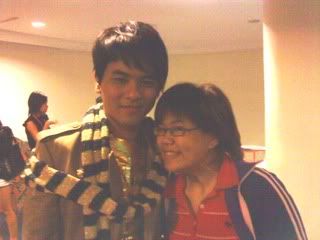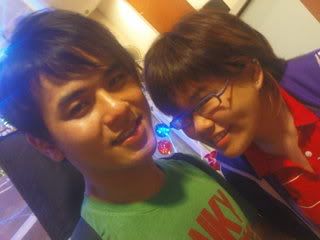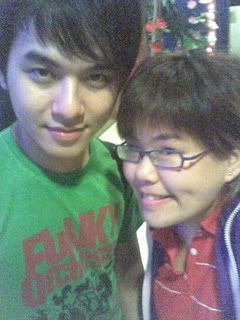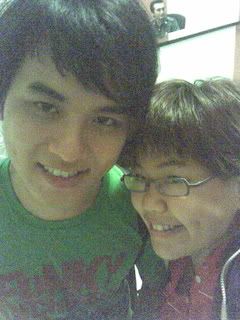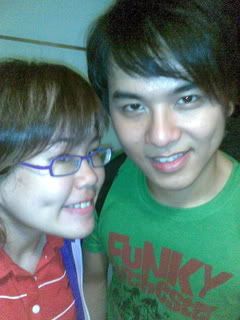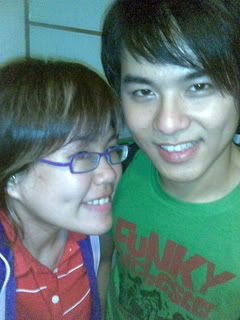 ----Grp pics are the best, we love them all. Oh yea, doncha tink Bryan looks like _______? I'll leave you to fill in da blanks. heex.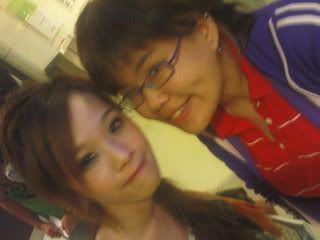 ----These two babes are so gorgeous! Tats Kaili & Elaine :)
The Rest of the SB peeps :
-----Jun :)
---Ivy :)
---CL :)
---Xiang :)
End off with pics of my lovelies:
-----90,Daevon,Stephanie,Chantrice,88 & Pamela. :D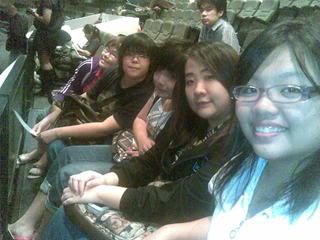 ----Same peeps plus Apple :D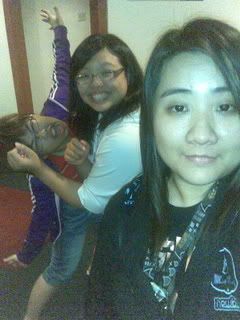 ----Extremely love this!
The very usual zilian goes on! WAkakaka.
Oh yea, lemonboy is once again jealous of dearie huan,AHA!
I love you both alrite. No want tink many. You guys hav nv once left my heart.
Nice day to all!
Kaileng wrote
9/23/2008 04:41:00 PM