Monday, September 22, 2008
Omgosh! Majority of our milk contained snacks/food produced from China has been recalled..
Bad for consumption i assumed, but i'll definitely miss those goodies. :(
Neeway, I guess i haven been feeling good these days and this sets me thinking if i'm really happy for the day or am i faking it off with a mask..well i guess most of the time i belong to the first, Happy for the day,genuinely HAPPY. :)
I've been waiting for days to see owner of carplate 123 & finally i caught him last fri during dinner break.. Happy Happy. Been half a year since i last saw him..Suddenly miss seeing him. hehex.So yea.here are our pics :) I wanna see him more, cos he's not going to continue his contract with mdc..which means i'll most probably cant get to see him anymore anytime soon. :(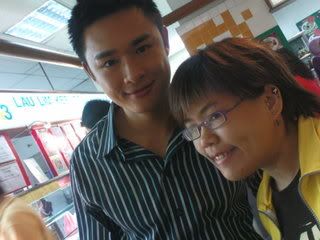 Yeah! He's still as NICE. *Loves*
*Family*
I'm beginning to curse tat fucking bastard living under da same roof even more cos he deserved it. Fuck! Just yesterday i heard him yelling at my mummy like wth. She didn't even do anything wrong. Fancy him yelling at poor mommy whom cant even speak properly. Plus, tat fucking bastard seemed to get the aircon working at their room. this one i assume only, cos i could feel the coolness when i step into their room. Dont he know tat the electrical bills are pilling up?!? Fuck. I hate him even more when i recalled what he did to me years back. Simply a real bastard. I dont usually curse/swear but to him, I'll leave no mercy. Mommy asked for $500, he'd better not let me know he's eyeing for part of it. Fuck!.
*Friends*
Went walking around /Jogging with Kazaf on Fri/Sat. Oh yea, nice to see Sally after some time :) Everything was good, fun except something happened inbetween when i got emo because of Ngak. LOL. Funny huh. Just becos i couldn't get to see him & when things dun happened when i wished for, i'll start giving 'black faces'. Tats me but well, it takes not much time for me to get back to my usual self. tats why he cant be bothered bout me. heh.He's right, i dunno where's my limits, when to stop. 我知道有时候我很任性。。要就是要。。绝不妥协。。BUT! Hopefully this is da very last time such things happened.不管将来发生什么事。。我想说你依然会是我今生难忘的好朋友,因为要找到一位比自己更了解自己的人,真的很难。。*Loves*
Random a lil, shall write about Amigo..this really ultimate friend whom never once fail to be by my side when i need him.It's often him tat gives me great comfort whenever i'm not feeling good. Too much to thank him for.
-He knows I'd love to be around person 'A' and when 'A' meets his friends @ the club, i'll be left alone, so he always come just to accompany me.
-He knows that when person 'B' and friends asked me out, i'd most probably end up paying, so he came to join & & offered to pay.
-He knows I'm cash tighted, he offered to lend me some cash and told me to repay slowly.
-He knows about my family problems and offer me to stay @ his rented flat without conditions.
That's just some out of many examples how much he did for me. I dunno how else to repay him except to be around whenever he asked for me.Too much to be thankful for, really.
LASTly, thank GOD for blessing me with friends like Kazaf, Amigo & Kevin...
Love you guys many.
Random LaoGaos @ our area & my zilians!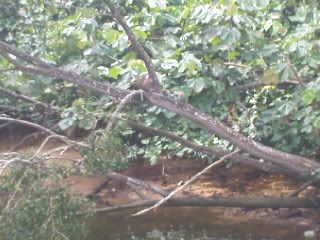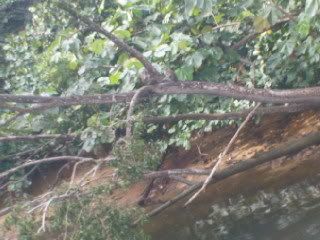 Kaileng wrote
9/22/2008 11:05:00 AM