Thursday, September 04, 2008
Before the entry starts, Amigo is loved. :) This dude has really gone extra mile to help me ever since i got to know him. Thanks!!!!!
Actually am happy to start the day..but yea.. some sh*t family issue somewhat spoil my day.
I'm not being bad, not being mean, But i dun care if he's hospitalised or wad. I simply dont give a damn!Anyway, he once was sent to hospital & then we waited & waited, it was nth serious. Fuck la. Waste my time. Sorry i simply hate bastard tat live in my house & doesnt even contribute, yes, not even a bit to the piling BILLS.
Why must you one by one call & ask me to attent to him? Wth. I have reports to rush & i seriously dun like to hav anything to do with him. Infact, truth is,I hate him for always asking me to help him settle his bills using those self service machines,thinking i hav so much american time to spare to help him settle his stuff, & if i miss the due date, he'll give me a hell time out of tat matter.. WTF la. Pls bear in mind i'm not paid to do those for you alrite. argh...
Neeway, happy note, I saw ShuaiShuai & of cos DEARIEHUAN while on da way to office today.
I thought i saw two familiar faces & yea there they were right in front of me as i walk closer.
hehex. Shuaishuai puts up a happy face, smiled @ me & when i got closer to the guys he eventually greeted me with a high five to go along! Oh man! i miss WWDZ! Shuai is still as nice.
OF COS MY DEARIEHUAN too :)
So long didn't see them, i grab this chance to take a picture with them each, & chatted a sentence or two. haha. I asked shuai if it's exciting(ci ji) to start work..he replied something really cute."Imagine waking up @ 7am, of cos it's exciting(ci ji)! aha! Cute answer.Well, he was somewhat surprised why i was all in purple. HAHA. Just when i was about to tell him tat i was always in purple, dearie sort of wanna answer for me too, aha, but cos i answered myself, i think i cut his speech. :P
Well, catch the guys on teevee soon! Variety show :)
Pics: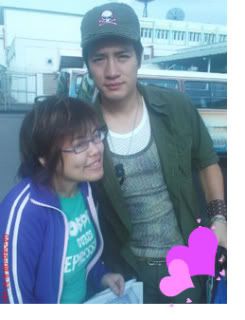 -------HEHEX. Always da dearie in my heart :) Omgosh, he looks good! JIAYOU JIAYOU! :D :D :D
------The ever nice Shuai. ShuaiShuai, my gurls really miss you alot lehz!
Tats about all about the two dudes whom just started work. Hope they'r adapting well & can hav lotsa opportunity coming their way. Esp. Hehex, DearieHUan :D :D
Well, yesterday, darling lemonboy called me & asked me out again, tgt with some other darlings...haha!We sang at Cine then headed to Club Sake after that. :)
It was so much fun. We should do this often, BUT! Wait till i get my pay alrite darling? hehex.
Better pics are with my dearest Ryanbro.. which have yet to be send..so be patient..meawhile make do with mine!
KK, pics!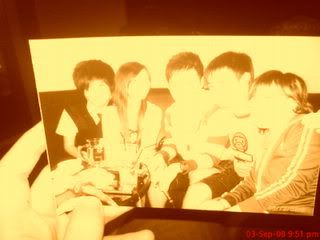 ----You cant see this but it's a promotion by kbox. This damn picture cost $2. :)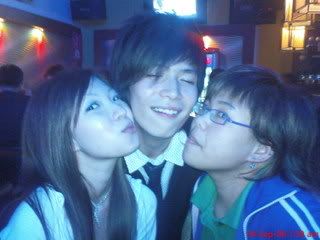 -----LemonBoy is damn fortunate to hav US lah! LOL!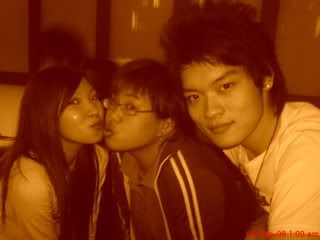 ---Eh. I tink i can easily crop out Gillian & myself. OOPS.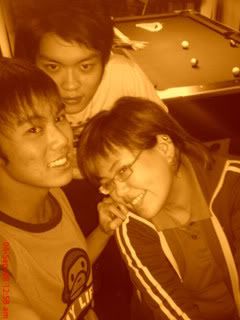 Took many many With Dearest Bro haha!
---Woah. This one gt feel. So artistic somemore.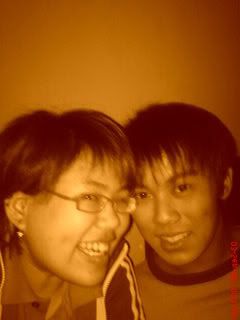 --Most natural shot.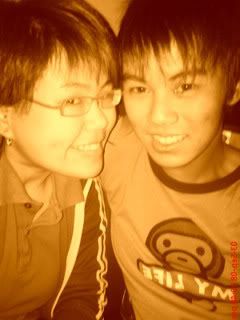 --omgosh. I put on weight.
---Cute Shot with Amigo!
With Gillian: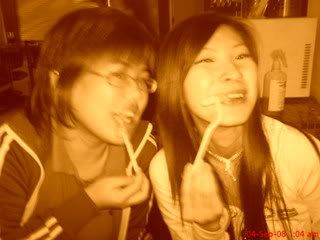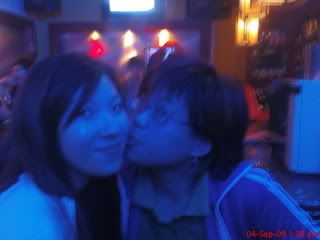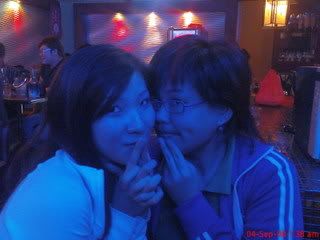 With Vincent:
Randomly end off with Clement Tsang's picture. Wosh! Nice shot!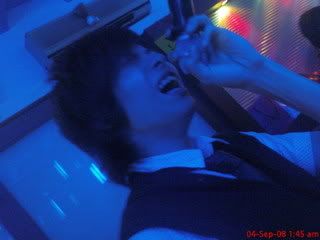 Well overall, we had lotsa fun :)
oh yea..Daren was around today during lunch time too! :)
--AHA! Shuai :)
No more updates. LALALALA! Family Sucks loads with the exception of the Lim's :)
Kaileng wrote
9/04/2008 01:38:00 PM