Monday, August 11, 2008
Hello! I had a nice weekend yet again :D :D
I really think i have some heavy mood swings.LOLX.
I can be sad now yet happy the very next moment.wahaha.
Neeway,thanks to all tat tagged, it does makes me feel better to know you guys cared.
Love you guys!
I'm so looking forward to tonight! Jam Hsiao! I so wanna see you live! :D :D
Okay la, yesterday i went to movie gala for 12 Lotus tgt with xueting,kailin,stephanie,Olivia & Pam whom joined later.
You shld know who i am looking out for la..haha! yea right, sweetest Nat! Hope he likes tat blueberry pocky yea...LOL, i got tat bcos it's purple in color & i've nv seen pocky in such flavor other than the original ones strawberry & chocolate.. :D :D
Nuff of wordings. Let's see all da pics taken!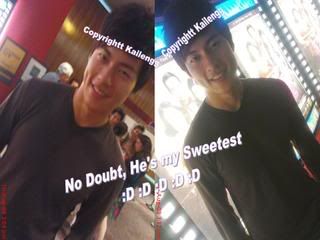 ---I was there for him :D :D Ever sweetest!
& our pics tgt: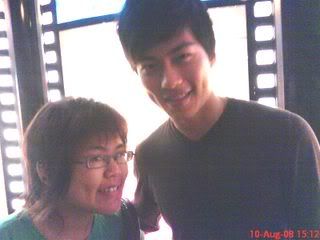 --Sometimes, sweetest smile is really contagious! I love love tat smile of his. *Melts* :D :D :D
Jiayou in everything my sweetest!
The Random Shining Stars in no particular order of my favs or so.. :P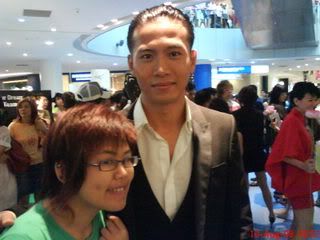 -----YuWu, just when will he change his hairstyle? AHA. :)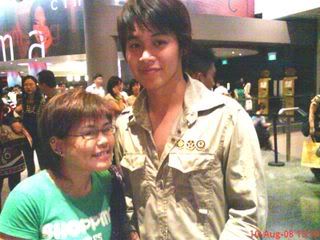 ----ChengXi, arrived at the very last min when we were all keeping a lookout for him.. :)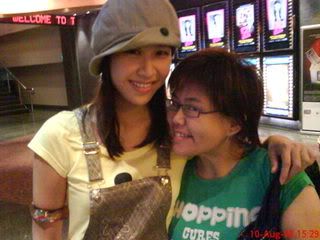 --------Yahui :) This babe is so pretty yesterday!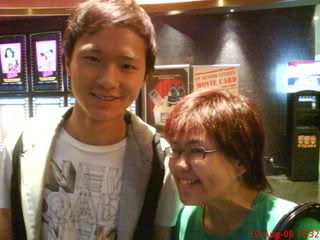 ---WEilie..The 'cute & lame' guy :)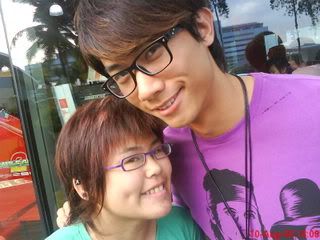 ----Des :) Omgosh. This pic is pretty!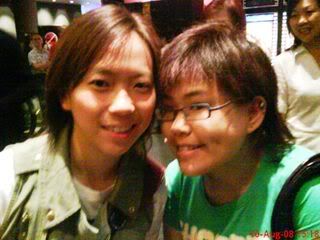 ---With Dee. :)
---Sister in Music,Carrie :) I still wanna say her new rocking image suits her & she looks pretty good on it!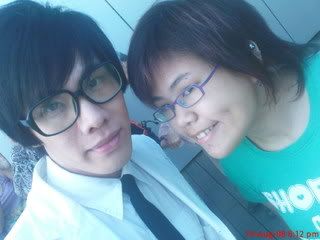 ------Blur rocker :) Eh.. 方大同 上身?hehex!Nah.. Wenhai la..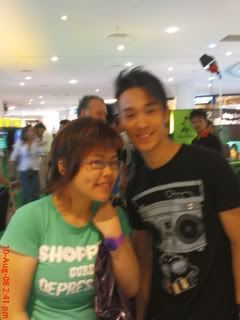 ----first pic ever with Nic :)
----With Rah's Darlings :)
------Clearer shot :) Nic & WeiQi :) My question...Where's Sam?
-----With ShengAn. haha. Interesting conversation between us. 他问我也来看戏?我的答复:不是。他接着问,那么我来干嘛?我说来看他咯!他的回答:屁啊!信你才怪!。。LOL. he's so cute can.. :P
---With Director Royston :) why are are his film productions all associated with numbers? :)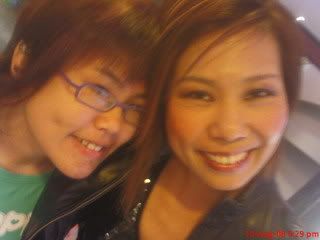 -----Irene. Ohmygosh Friendly :)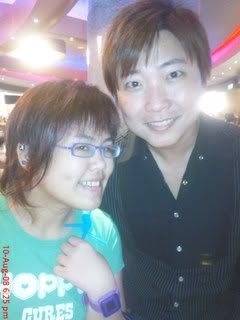 Jim :)
Ngak :)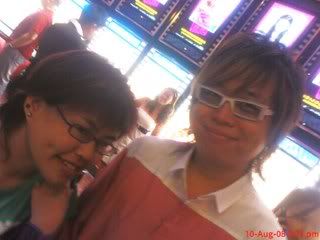 --Eric :)
Introductory of characters & Storyline...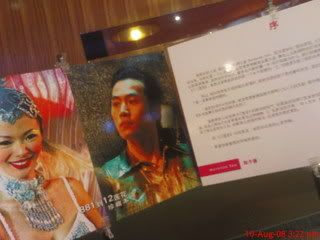 Pretty Costumes :)
------------------------------------------------------------------------
Friday 080808 to Saturday National Day:
I dun feel like writing so much! Just wanna say i enjoyed myself so so much on that Friday & Sat :)
Friday 080808 oh! Nice date! was my first time withnessing wedding solemnisation. Omgosh. Waiting for my turn. LOL. Who will say 'I do' to me? wahaha. Okay la. still young so long long time ahead. hehex! But yea, it was a touching moment la. :) Congrats!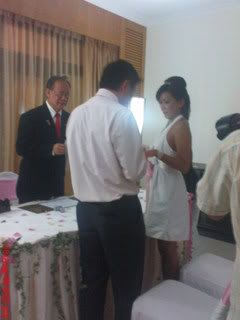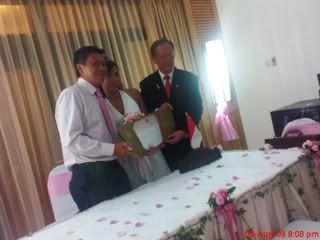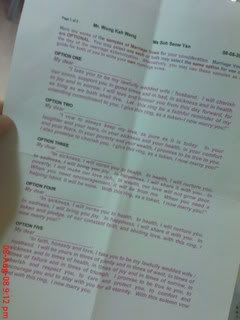 -----Sample Wedding Vows. Someone read tat to me? HAHAHA!
----Chevy's Production :)
tat babe says she has not taken any pics with me, so there we go cam-whoring :D :D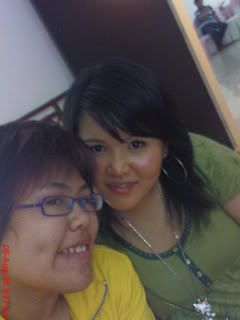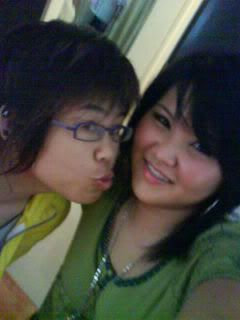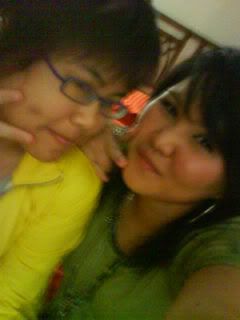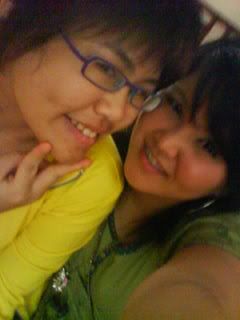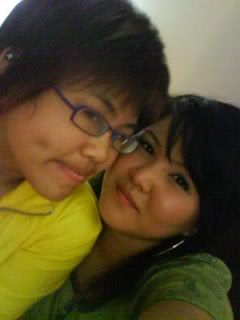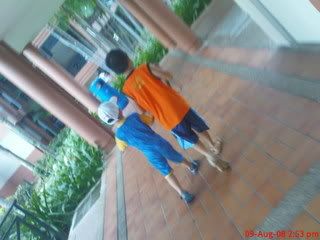 ------Brotherly LOVE :) I like to see such moments :)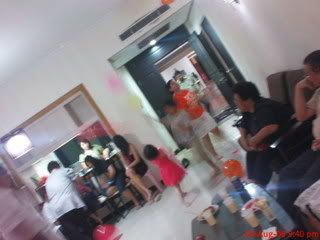 ---Kids Balloon War!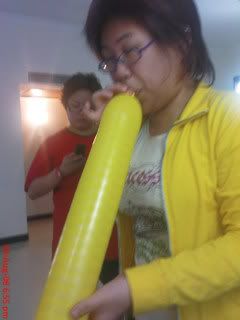 ----Worse balloon i even blown. Took me so much effort. LOL. AHA. Luckily i was a trumpet player! So Small case for me! :)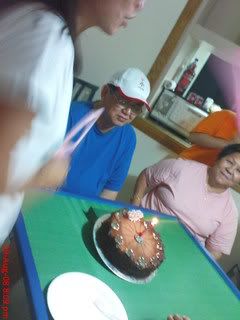 ---Oh yea, we celebrate gonggong's birthday too! :) Happy Birthday! :) Before cutting the cake, we were actually trying to catch Mr COmmando on the tv!
-----there he is, just beside where president SR Nathan is :)
LOL!
I'll end my blog entry with my zilian Pics la hor! haha!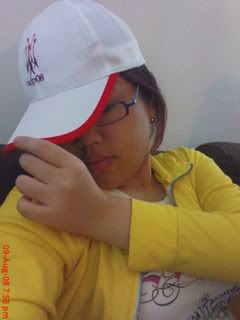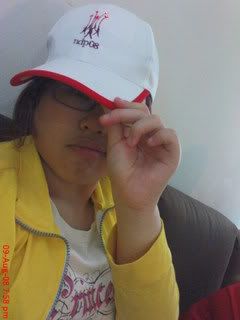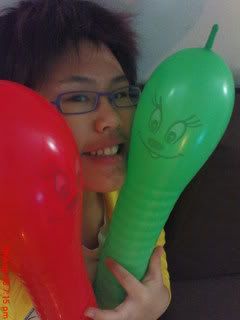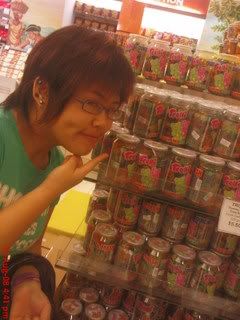 ---these gummies rocks :)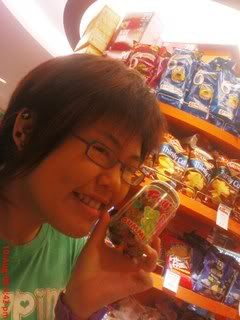 Btw meimei is so pretty lah!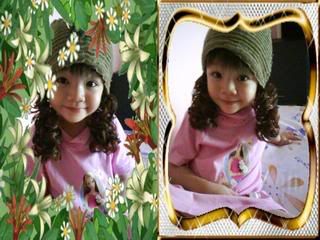 She'll grow up to be a really pretty babe :)
hehex. cya all around! Jam Jam Jam! :D
I miss dearie. :)
Kaileng wrote
8/11/2008 11:15:00 AM