Tuesday, July 29, 2008
Omgosh. Wads happening to me? I forgot to zip my pants all da way till work place. Luckily i was on a cab!
Finally i got some data done/clean up, came up with a chart, yes it's part of my work/job. :(
I suppose tats wad data-entry needs to do. & FINALLY i know wads data entry all about! Omgosh! Dont like! :(
Sometimes i tink my brain cant function as well as others do leh.
Simple things also i dun seemed to be able to work out something, I'm always needing help from others.
THANK GOD i got beautiful ppl around me tat will always help out whenever needed :)
Neeway, My throat is getting worst! Losing my voice real soon, coughing non stop too! Argh! Dunno wads happening to me. Sianded. Oh, being random, dearie went MIA le. haha. No news i almost thought he went missing but since he has been accepting friend request on the net, he shld be fine la hor.Or perhaps, perhaps It just so happen tat i miss him again. hehe! :D :D Dearie Dearie just what are you doing now? HAHA!
Yeap, so yesterday i went to VivoCity GV, to catch sweetest Nat for moneynotenough movie premiere...Dont ask me why i know sweetest would be around hor..it just so happen tat i hav a feeling tat he'll be there. :)During Movie premiere one or two of 'my ppl' will be seen as always,hehex! though i hope JonT would be around too.haha! But too bad la, he was not seen.Xueting says he's busy selling cars. LOL!
3 yrs already still busy selling cars ar?!? I hav no idea wads he doin now, i guess he went MIA too like dearie. haha!At least dearie is often on da net but! JON jon, are u doin well out there? I hope you are!
A pic of u & me to show tat you are always on mymind! HEHEX!
Nuff said, Sweetest is still as sweet! Love him!Oh yea, this is the 2nd time i missed superband recording, most importantly sanyue's performance! argh! I wanna hear Fion! But i guess gotta weigh which is more important, so i went for movie premiere instead :) I promise to be around during her next performance. I wanna hear her live! :)
First time i missed her's was when i went out with dearie, so yea. Wad a coincidence. :(
Pics! Of cos sweetest's pics will be up first!
---Always my sweetest, He looked much refreshed than the very last time i saw him which is at diya's TVB marathon when he looked really tired :D :D
-----Another one! Natho=Ultimate Love! Hehex. I told him tat i'd leave once they go in for the movie but in da end, sweetest asked why i'm still around when their movie ended, so i told him i'm waiting for him just to say goodbye :D :D :D
Pls take good care of yourself sweetest. :D :D Kaileng Love & support you in wadever u do! JiayouJiayou!
* I was trying to snap pics of sweetest, but was too far away i guess :( *
Yang Yang!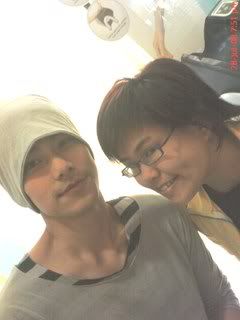 ----Hehex, was a lil surprise to see him there as well, yangyang is on iweekly. Do support! Fans of Elvin also can grab a copy! They are on cover for some sports theme :)
-----Always da Mr Nice :) I hope he'll stay longer this time @ Sg! Happy Filming! :)
---Twins Effect..Paige & Yahui Really bears some resemblance :)
----Nicey Paige! :D
-----Nicey Yahui! :D
----Taking a pic with the twins :P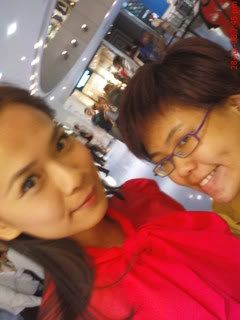 -----Feli :D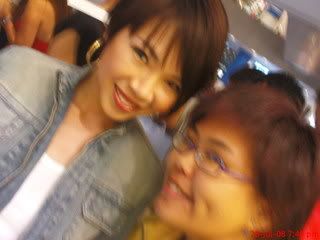 ---Carrie with her rocking new image! :D
----Pretty Joey :D
--Joey! :D She was so nice to remember 90!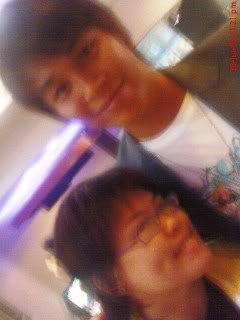 ---Chengxi, one last shot before he went off with grandma.. :) Such a good grandson...
No more le lor, yeap. Have a nice day! Dearie Huan & Mr JonT, i miss you guys!
haha. end of with a random pic of Pam & Baoguang. So funny they way they communicate. LOL!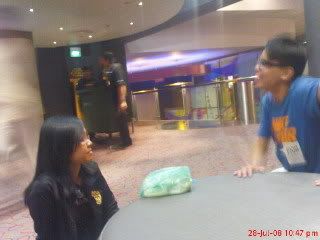 They way he speaks is damn funny la, & he's always in the same outfit! LOL!
Kaileng wrote
7/29/2008 12:43:00 PM