Monday, July 21, 2008
Hello! Here to update with pictures as promised from yesterday's entry :)
Neeway, changed blog song as requested by XT.wahaha. Wo bu nan guo is a demo i did from LWSSOM open hse :)
It's really nice entering recording studio :)
Yea, WWDZ has been over for like a mth or so le, for ppl tat are interested to know any updates, recently xin.sg came up with a interview for them, i dunno how long it's been there, but still big thanks for having the guys on your webbie :) Nice to see their news..
Click on the video links. Pretty funny & cute :)
http://www.xin.sg/article.php?article=18980
Yea..& here's a pic of dearie & I plus xt,aha!
Credits to xin.sg
Didn't know we were captured.aha! But it's a nice shot :P
Those were the days!
Pics from yesterday: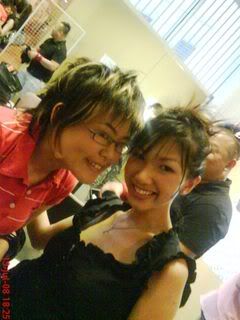 --Pretty Cheryl, whom did the make up for us :)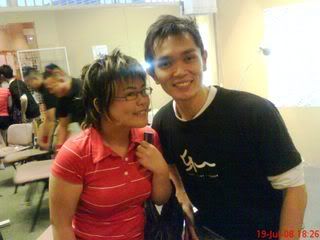 ---Jay, one of da instructor from LWSSOM :)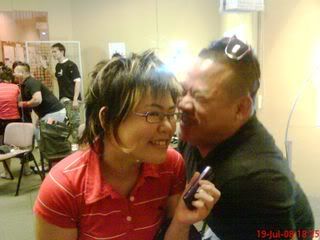 ----Andy, the dude tat is so good with hairstyling! :)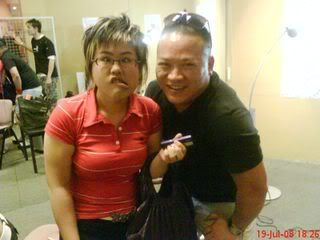 ----This dude was so cute la, kept laughing at my jokes which i guess only i understand wad i'm saying. LOL!
Pretty Cool Reflection series: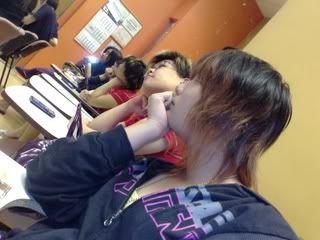 Some random Zilian in da makeup room: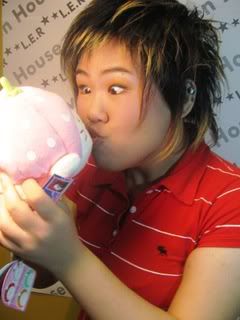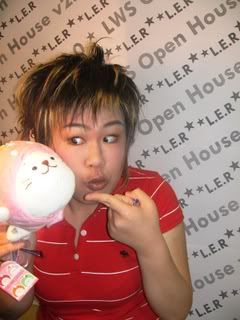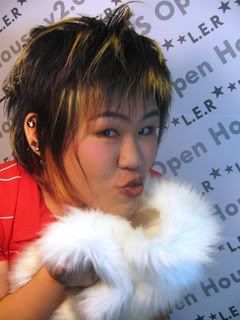 With Xt:
had a pic with 90 too, but i guess somehow it wasn't bluetooth over, if you see this msg, do send me the pic yea :)
Pics @ Cine BBQ Chicken with dearest Kazaf: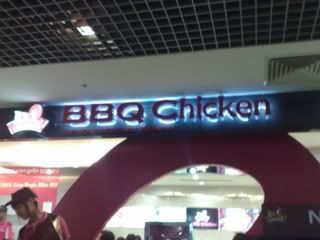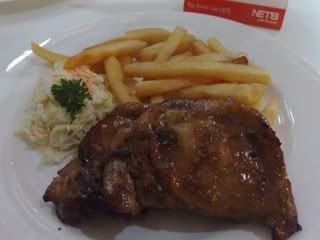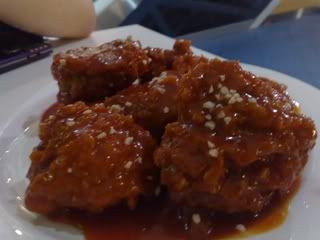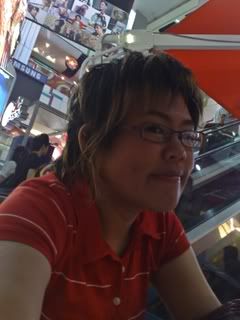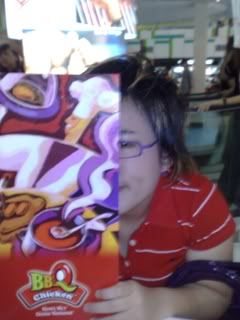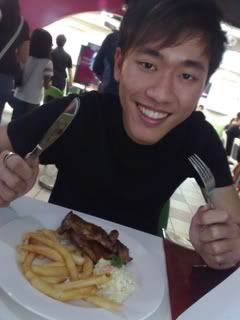 @ Finally Pics @ PLAY:
Dearest Amigo..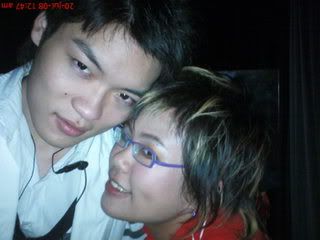 Omgosh. Sorry i promised you not to post up our pics..BUT i continued to do so..hehex!
----Nicer shot :)
Pics of Kevin Bro & I:
& this is the super Nice Bro one could hav :)
I Love you! :D :D :D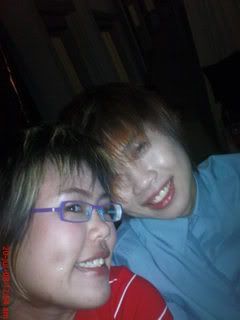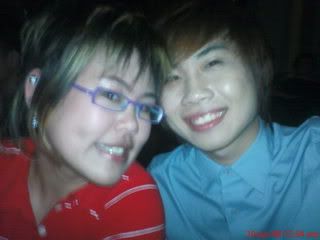 Two pics of AhDawn & I when we met her @ Canteen some days back..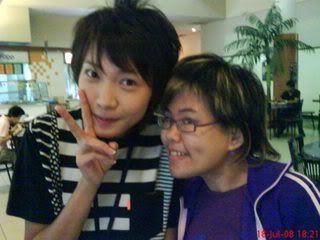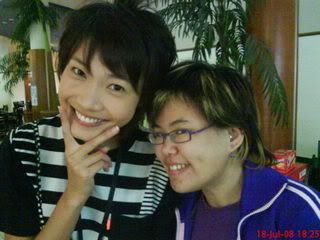 No more le, hav a nice day to all! Get well soon my dearest Kazaf.wahaha!
IMISSDEARIE!
Kaileng wrote
7/21/2008 11:28:00 AM