Monday, June 23, 2008
Day 7..
AHA! Exactly a week since dearie huan left..hoho!
& yes..I'm feeling so much better lah.. :)
early July faster come pls pls! I beg you! :P
Wad makes me feels better?Simple reason lah...Cos..
He's really nice to leave a friendster comment asking about my updates on work despite being so far apart from me! yeap..happy to note tat he's doin fine there..hehheh...some others got his comment too! :D :D :D
The thing is he's really sweet to go around leaving comments.. getting updates from friends is somewhat part of wad he's doin which is really nice of him la. :)
sorry ar..but everyday my entry will consist of dearie huan. hohoho!wadever, simply a nice friend tat one could hav..haha. so i'm telling you...go make friends with him! :P
While he's far far away..like i say i'm always doing a photo collage rite? Today i did something different.Slideshow! :D :D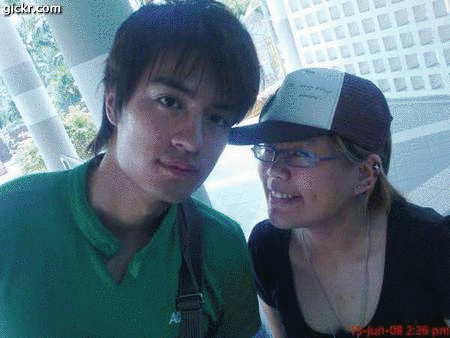 haha! better talk about others! Anyway..haha.. as usual kaileng gets high again! Finally Saw Wayne again after he went MIA for dunno how many days! hehheh! Omgosh, the more i see him the more i like him..shhhhshhhhh! My Prince charming...OOPS!(picture not taken today!)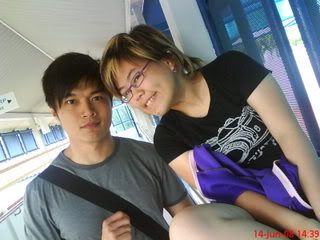 Neeway, yesterday went to Jon Bro's birthday gathering yes? Some pics to show. He's as usual very cool & suave LOR! same old Jonathan Leong i knew 2 yrs back :D :D Plus he sang a song (self-composition) with his guitar for us!haha. called for encore & he doesn't know wad to sing yet he managed to come up with another song :) He needs to come with papers where he wrote all his stuff in which he didn't bring la.!haha..Omgosh! Damn nice, his vocals as usual, very clear & soothing :D Love it, just like 2 yrs back..hehheh! He's getting better each time! & yea. I want his album out soon!
----Picture before we went to the actual capsule.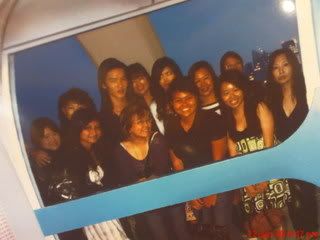 ---Close up! :D :D He's really nice to ask me to come to the front cos i kenna blocked by him whom is way too tall. hehheh :D ever considerate Bro!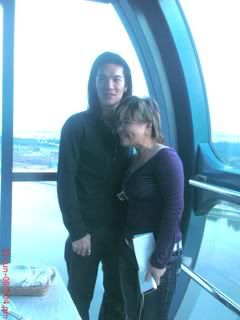 -----Me with the birthday dude. Belated birthday celebration though! All da best to your career bro!
----Isn't this scenery beautiful?!? Love it loads.
think tats about all, though it was short gathering, actually not really short an hr or 2.. but it seemed very short which i dunno why. Hopefully we'll get to see him soon for events & stuff :) Till then take care my dearest Bro!
---------------------------------------------------------------------
Today happened to see Ms Koh & ah dawn @ wardrobe! Long time no see leh! They looked good as usual..hehe! Or at least i thought they always look good with or w/o make up. Ahdawn is down with new hairstyle..Or rather image... Not bad leh. I kinda like it.. I guess she will gather positive & negative feedbacks... But i think her new image rocks leh. Something refreshing. She looks good. Well, perhaps we'r all used to see her in long hair, so the sudden change really scares some off. hehe. :)
----Ms Koh..haha. I think she's cute here. :P
----Ah Dawn. So is her new image appealing to you? Well, i like. :)
Before i go off, randomly, my office chair spoil liao leh. I din spoil it okay!
--------360 degree turn can be done to this chair :)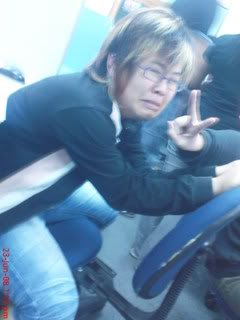 ---Omgosh! I might fall anytime!
haha.. tats about all la.. cya all!
I miss You! :D :D
Kaileng wrote
6/23/2008 02:21:00 PM